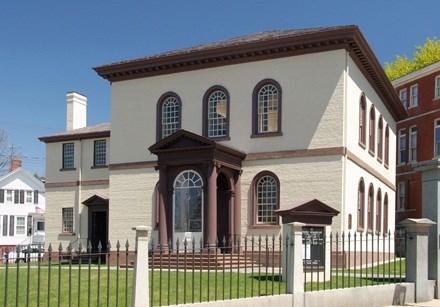 The Touro Synagogue in Newport, RI is America's oldest synagogue and is still an active place of worship today. Guided tours of the Touro Synagogue last approximately 30 minutes. During your tour, you will learn more about the history of the Synagogue, from its founding during colonial times up to the present day. In addition, the Loeb Visitors Center, adjacent to the Synagogue, contains additional exhibits about the history of the Synagogue and its role in helping to form the foundations of the ideal of Freedom of Religion enjoyed in the United States today.
To get more information about a visit to the Touro Synagogue, please check out Fees and Passes, or Operating Hours and Seasons, or visit the Touro Synagogue's website.
Newport, Rhode Island is one of America's most famous resorts, offering many activities for visitors. For more information on other activites in the city, please visit the Newport Visitor's Bureau. The Newport Gateway Visitor Center is about a ten minute walk from the Synagogue.