Centennial Lantern Tours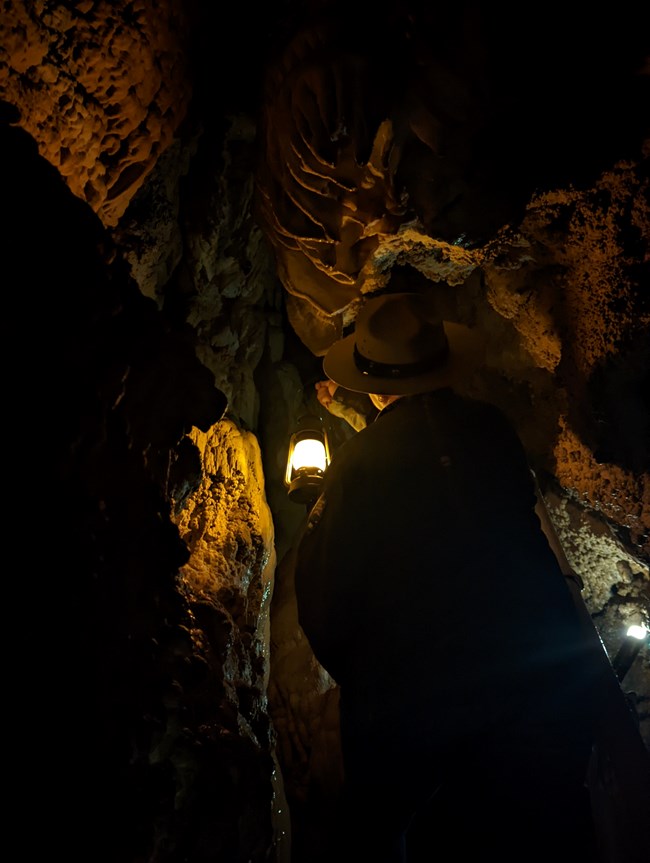 Spend an hour inside the Timpanogos Cave System with a ranger on a lantern guided tour. Discover what early explorers experienced as they traveled through the dark passages of the cave. Hear stories of early exploration and marvel at the cave's geology by the glow of your lantern and experience the caves in a way that hasn't been done in decades and celebrate the 100th birthday of Timpanogos Cave National Monument.
This tour is limited to those 7 years of age and older. If you have younger children, reserve tickets for a regular cave tour.
Lanterns will be provided after you complete your hike. Do not bring your own. Only park approved lanterns will be allowed inside the cave.
These tours begin hiking to the cave at 6:45am and 7:00am. They will start through the cave 90 minutes after the assigned hike time. The only way to access this tour is by hiking the steep, 1.5 mile trail. No wheels are allowed on the trail.
Tickets can be purchased on www.recreation.gov up to 30 days ahead.
Last updated: April 28, 2022