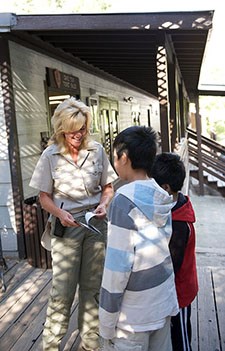 There are many different ways to support Timpanogos Cave
Public support and involvement is critical to the successful management of your public lands. From volunteering on the cave trail or shopping in our bookstore, there are many ways that you can support Timpanogos Cave National Monument and other Utah parks. It is through the donated time and energy of many groups and individuals that numerous projects are finished, programs are given, and park activities are made possible.
Volunteering
Among the most rewarding and fulfilling ways to directly support the park is to volunteer your time and talents. It's a great way to spend time outdoors, help others, and make new friends. Learn more about volunteer opportunities at Timpanogos Cave by clicking here.