Arts in the Park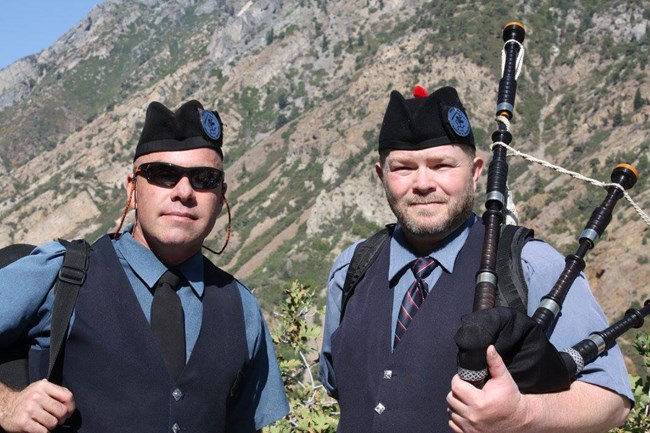 Celebrate with Arts in the Park
Timpanogos Cave is thrilled to be bringing back Arts in the Park on August 13th, 2022 - and it will be bigger and better than before! With 90+ artists scattered through the park including in the caves, food trucks, picnic painting sessions, kids crafts, a main stage, and cave sim - there is something for everyone in the family to enjoy.
Parking
There is no available parking. Because the parking lot will be willed with festivities and shuttle drop off, plan on an extra half hour to reach the park. Vehicles should be parked at 4679 w 11000 N, Highland, Utah 84003. Free shuttles will run from that parking lot to Timpanogos Cave National Monument every 15 minues from 7:30 am - 7:00 pm.
Food Trucks
Two food trucks will be on site offering food, drinks, and refreshments. Feel free to come hungry!
Free Activities
Jr. Ranger Crafts
The Junior Ranger booth will have crafts for kids, a wide variety of Jr. Ranger books to complete, historic cave helmets to take pictures in, and rangers to help answer questions and guide discovery.
Picnic Painting
Seven sessions of a paint-nite type experience in the picnic area will be hosted by a local artist. Admission is free of cost but you must be registered to participate. Registration for picnic painting can be done online. Follow us on social media for more details!
Cave Sim
Grab a helmet and experience safe caving in the world's first cave simulator. CaveSim, a 60-foot, crawl-through electronic cave simulator with video game-type scoring will join Timpanogos Cave to celebrate the centennial. Crawl through the cave passage, explore multiple levels and delicate stalactites and helictites. Take care not to damage the cave formations – each one has an electronic sensor to detect careless caving. After your trip through the cave, view your careful-caving score on a computer. Then watch your friends on the night-vision cameras as they explore the cave.
Free Performances
If you're not up for a hike, take in the artists on the main stage! Featuring fiddlers, harps, dancers, accordians, and more - the stage is booked from 8-6. If hiking is more your passion, hike the paved path up towards the cave. You'll find six different stations with artists - painters, performers, and more! Watch them create and perform art that celebrates the beauty of the park.
Seeking Artists
Join us on August 13th, 2022 to celebrate the Timpanogos Cave National Monument Centennial. Artists will be placed around the park ground level, on the trail, and inside of the cave.
Cave tours will still be given every 15 minutes throughout the day, and tickets are available online at
www.recreation.gov
.
To register as an artist,
apply online!
Last updated: August 1, 2022