Theodore Roosevelt Inaugural National Historic Site For Teachers
Sometimes the most important turning points in history can be completely unforeseen. Experience one such place at the Theodore Roosevelt Inaugural Site, where TR became the 26th President of the United States! Programming explores the impact that this unexpected presidency had upon the course of the nation.

Find out how you can use the TR Inaugural Site as your classroom!  
Sorry, we cannot accept the Every Kid In a Park 4th Grade Pass for school visits at this time.  We are not fully funded NPS.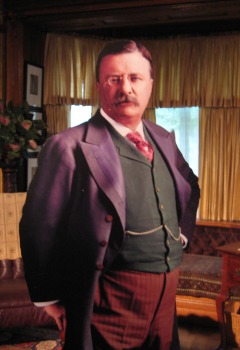 Last updated: January 21, 2019