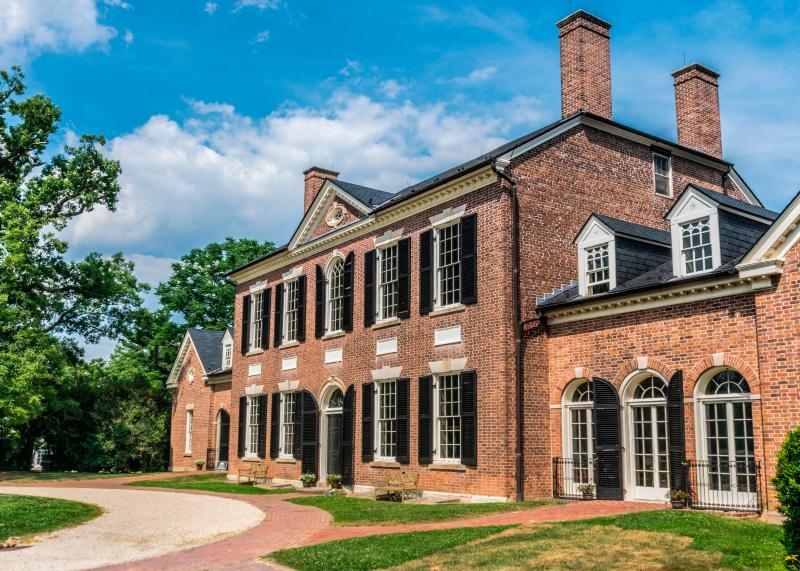 Introduction
Tour Woodlawn Manor and Pope-Leighey House in the George Washington Memorial Parkway Corridor. View the vast differences in architecture from the early 1800's to 1900's in a unique juxtaposition along US Route 1.




Woodlawn Manor
Woodlawn Manor and the Pope-Leighey House both rest along Route 1 a few miles from George Washington's primary estate, Mount Vernon. Woodlawn was the National Trust for Historic Preservation's first site. Washington gifted Woodlawn to his wife's granddaughter, Eleanor "Nelly" Custis Lewis, and her husband, Major Lawrence Lewis, as a wedding gift. The Federal-Georgian-style house was designed by architect Dr. William Thornton, who also designed the U.S. Capitol Building. Constructed between 1800-1805, Woodlawn was operated using many workers, including slaves from the African continent until 1846, when Woodlawn and the surrounding acreage was sold to a group of Quakers (Society of Friends) from Pennsylvania and New Jersey. There were five Friends who purchased the Woodlawn estate of 2,000 acres, and reformed Woodlawn into a free-labor operating estate, an enterprise that was thought to be quite controversial at the time. The Alexandria Friends Meeting building still stands today along the entrance to Woodlawn Manor.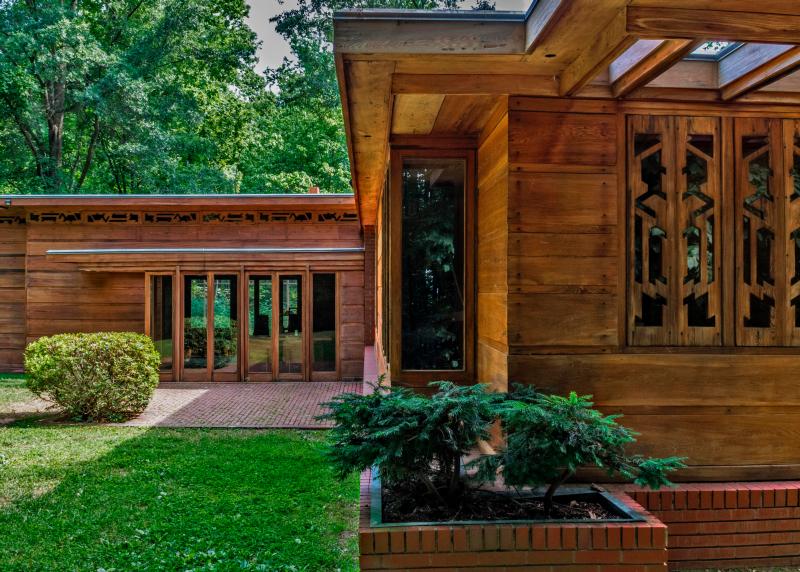 Frank Lloyd Wright's Pope-Leighey House
The Pope-Leighey House, formerly known as the Loren Pope Residence, is a "Usonian" style house constructed in 1941. The house was originally built for the Pope family in a series of middle-income residences that Wright designed and built. The house was relocated to the Woodlawn Estates when it was threatened by demolition to make way for Interstate 66 in 1961.
The Arcadia Center for Sustainable Food and Agriculture is also present on the grounds. Please visit Arcadia's page for more information on their programs and community involvement, including children's program.

Photo Credits: NPS | Monica Larcom