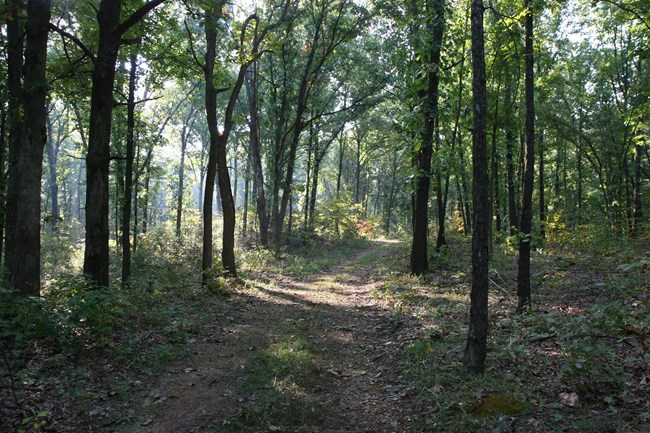 Williams Hollow Hiking Loop
This is a wooldand path trough both highlands and lowlands. A little over two miles with some large elevation change. Moderate to strenuous.
The trail starts at the Elkhorn Tavern. Hiking north from the tavern on Telegraph Road will provide you with a steep descent. The trail opens up at the Tanyard site and then continues down to the Williams Hollow Field Hospital site. The trail then heads south, up hill along Broad Ridge and towards Clemens Field and on to Hunstville Road. As you hike southwest on the old Hunstville road you will be brought back to the Elkhorn Tavern.