Thing to Do
Visit the USS Arizona Memorial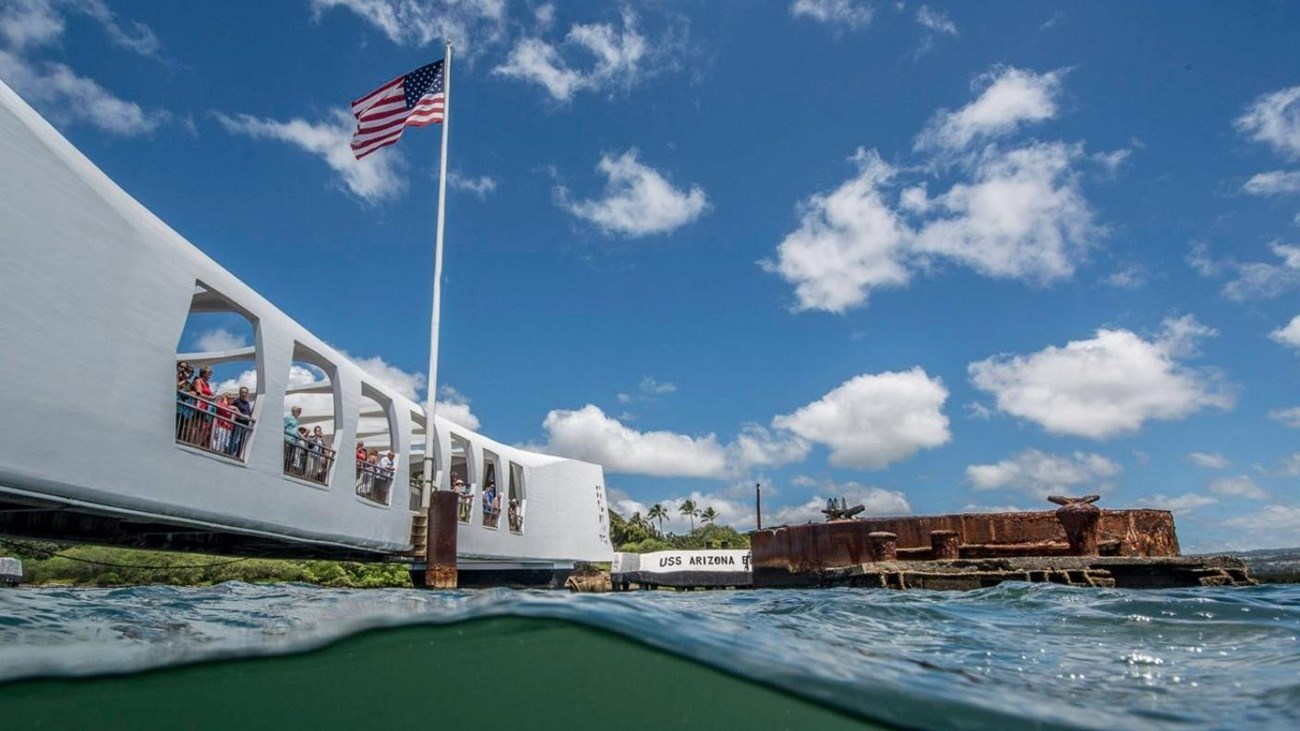 Often times when thinking about Pearl Harbor National Memorial, the USS
Arizona
Memorial is the image that comes to mind. The white monolithic structure spanning the sunken battleship below is a place of reflection and remembrance, of solemn contemplation, a way to contextualize a pivotal moment in world history and you can tread on this hallowed ground. 
The USS
Arizona
Memorial program is facilitated by the National Park Service, tickets are free, but required. 
The first-come first-served ticket distribution program is no longer available.
Program Participation: Once you have made your reservation, plan to arrive at the Pearl Harbor Visitor Center 1-hour before your ticket time, and check in at the Theater 10-minutes before your reserved program time.This will give you plenty of time to park, as well as see our two museums before your program. If you are not here by your program time, your seats may be given away to visitors waiting for standby availability.
For more information: 
Ranger Tips for Visiting Pearl Harbor National Memorial
Accessibility Information
The Pearl Harbor National Memorial Theater, US Navy Vessels, and USS Arizona Memorial are fully accessible. 
Last updated: May 3, 2021