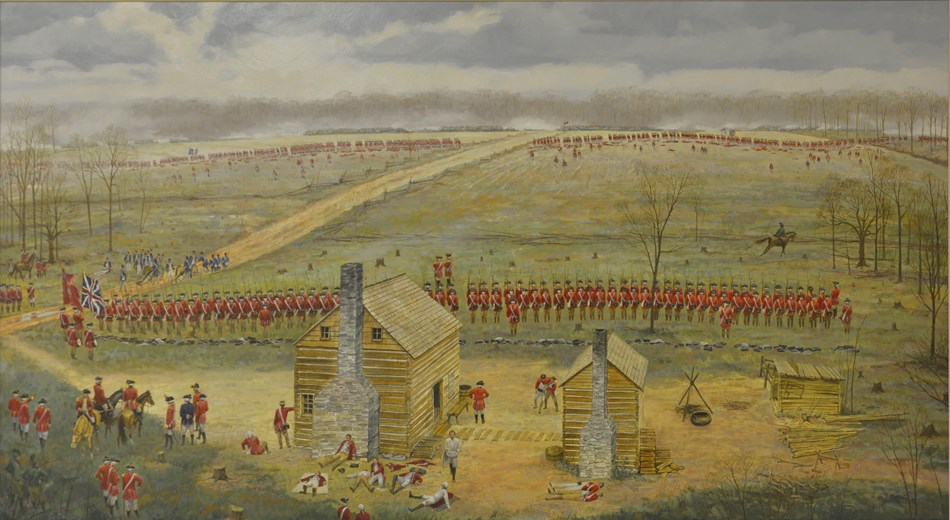 Step back to the colonial days at the Hoskins Farmstead
The Hoskins Farmstead is an 18th century farmstead, preserved by the park to tell the story of Joseph and Hannah Hoskins, two colonists who fled the war during the Northern Campaign and settled in the Carolina backcountry planning for a peaceful life. They could not guess that the American Revolution would move to the South and into their home.
You can tour the grounds of the Hoskins Farmstead with a Cell Phone Audio Tour. Come to the Battlefield Visitors first to pick up the tour pamphlet and park map, a ranger will navigate you to the site. The buildings are closed except during special events such as the Battle Anniversary and Living History programs. You can find out when the buildings are open and see special interpretation by following our Facebook page or checking our Events Calendar.