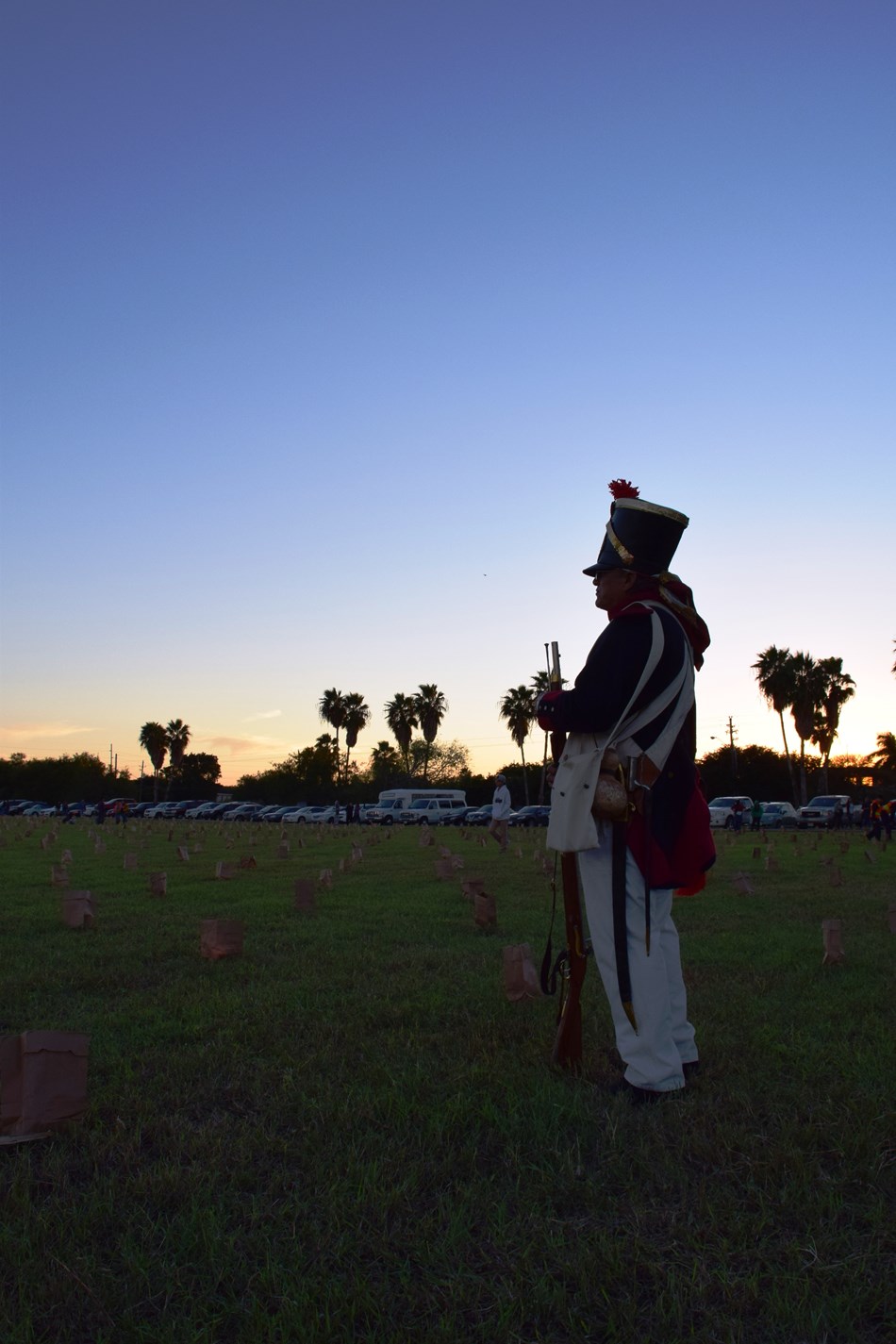 In 2008 Palo Alto Battlefield acquired the Resaca de la Palma Battlefield unit. Now visitors have the opportunity to visit the site of the second major battle of the U.S.-Mexican War. Resaca de la Palma lies about five miles south of Palo Alto, just off the Brownsville Historic Battlefield Trail.

Resaca de la Palma Battlefield features a half-mile circular trail with interpretive waysides. Head out to the observation deck on the resaca and experience why resacas make Brownsville, TX such a special place. The park also offers Ranger programs and special events at the site on a seasonal basis.

Bring a picnic along if you like. The site offers a large gazebo and picnic area. Restroom facilities currently being built at the site. The project is expected to be completed by June 2017.