THING TO DO
USS Constitution Museum: Learn about the Role of "Old Ironsides" in U.S. Naval History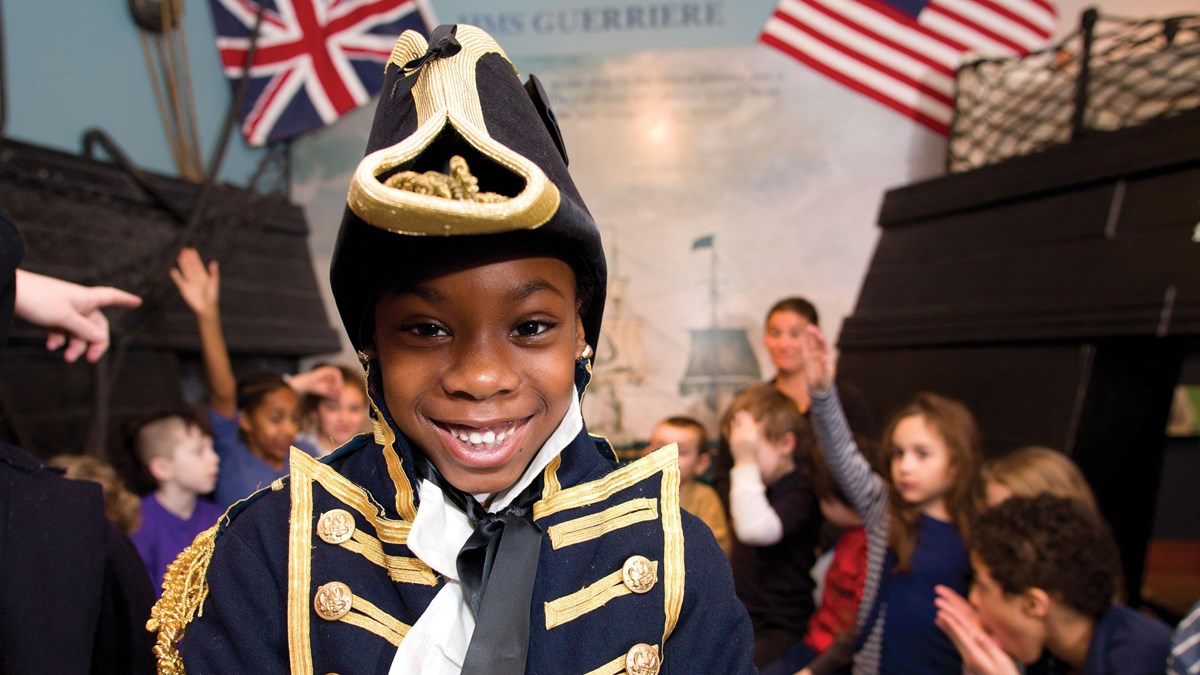 How was the USS Constitution built? What was life like for a sailor on the USS Constitution? Explore the answers to these questions at the USS Constitution Museum, which dives into the history of the oldest active vessel in the United States Navy. Serving as the memory and educational voice of USS Constitution, the Museum provides engaging and hands-on experiences for all visitors.
The USS Constitution Museum has several different exhibits for visitors to explore:
Making "Old Ironsides" New shares how the ship has been repaired over the past two centuries.
"Old Ironsides" in War and Peace spans the history of the USS Constitution, from construction to battle to preservation.
All Hands on Deck: A Sailor's Life in 1812 shares the stories of sailors and officers who served during the War of 1812 on the USS Constitution.
Forest to Frigate shows how "Old Ironsides" was constructed and gives visitors the opportunity to test their own shipbuilding skills.
Today's Crew: USS Constitution allows visitors to meet the individuals currently serving aboard the USS Constitution.
"Old Ironsides" War of 1812 Discovery Center helps visitors answer their questions about the War of 1812 through hands-on activities and games.
For current hours of operation and to learn more about the USS Constitution Museum's programs and exhibits, visit the USS Constitution Museum website.
The USS Constitution Museum is partner-operated site within the National Parks of Boston.
Accessibility Information
The USS Constitution Museum strives to be accessible to visitors. The exhibit spaces are physically accessible. An assistive listening system is available for their introductory film. Service animals are welcome, but must be under the control of the owner at all times.
Last updated: April 17, 2021