Thing to Do
Trunk Bay Underwater Snorkel Trail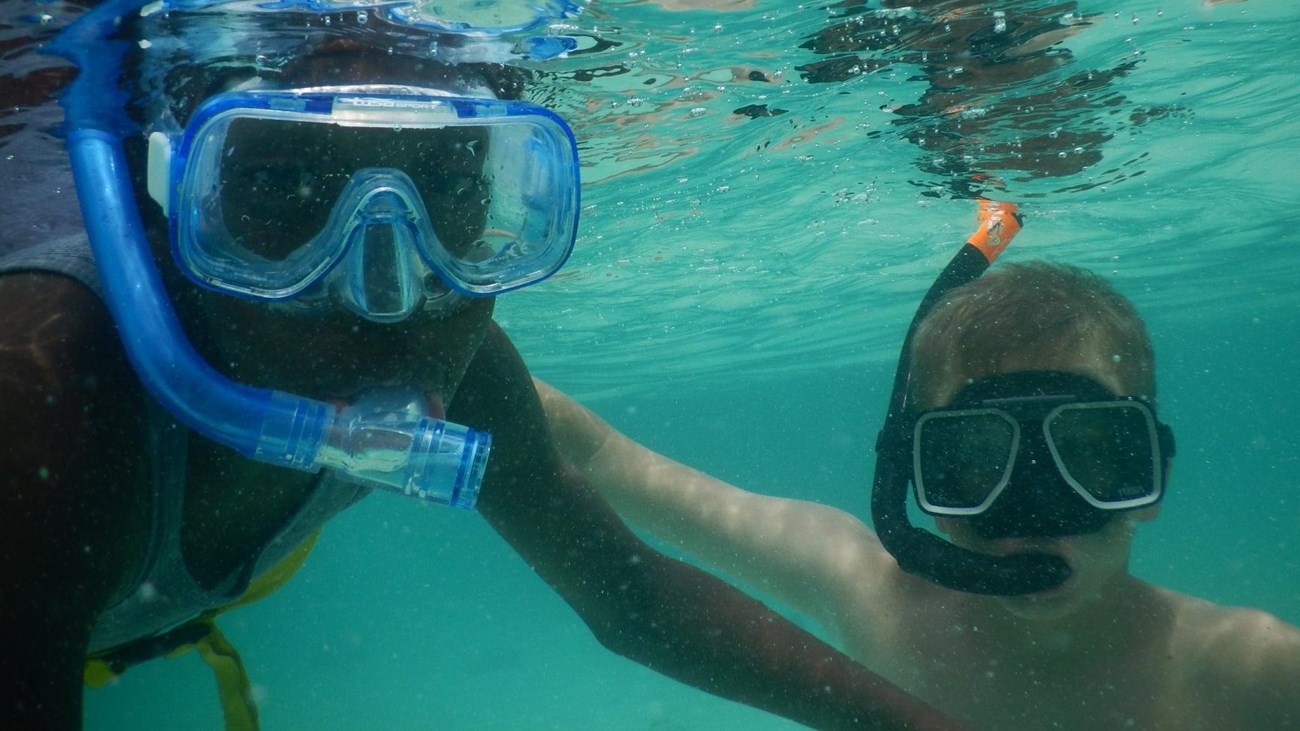 The underwater trail at Trunk Bay introduces visitors to the magically colorful world of the coral reef. Visitors snorkel along above the trail and read the underwater signs to learn about the many animals that depend on the coral and ways to protect these fragile reefs.
Snorkelers can drift along the trail enjoying the beauty of the underwater world as they learn about the residents of the coral reef and how to protect it. Please use reef-safe sunscreen or rash guard and be mindful of where you place your feet. Stand only in sand!
Snorkeling the underwater trail is a great way to learn about the colorful world of the coral reef.
There is a $5 entry fee for Trunk Bay.
Accessibility Information
This underwater trail follows signs placed along about 400 feet of water. Standing on coral may damage it, so swimmers should be confident of their swimming ability before beginning the trail. 
Last updated: April 9, 2021