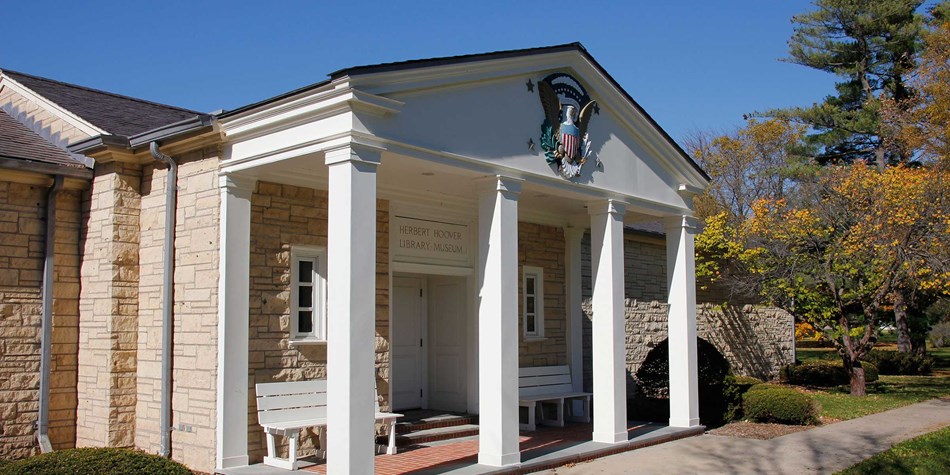 National Archives & Presidential Libraries
Herbert Hoover Presidential Library and Museum is independently operated and maintained by the National Archives and Records Administration (NARA), a federal agency. Since Herbert Hoover each president also has a presidential library operated by NARA. Presidential libraries allow people to explore the legacy of American Presidential leadership;to see, hear, and appreciate many of the events that changed our lives and made us who we are as a nation.
Hoover Collections
This museum houses millions of papers and over 300 collections relating to both President and Mrs. Hoover, their friends, and associates. Researchers use the museum's numerous resources as they read and write about Hoover's life, with one notable result being an in-depth six-volume biography of the 31st President. Permanent galleries exhibiting artifacts of President Hoover's life take you from his boyhood in Iowa , through his public service career, and onto a recreated Waldorf Towers apartment in New York where he spent his final years.
Part Of The Commemorative Landscape
Herbert Hoover was proud of the modest museum here because it fit within the context of the other buildings on the site. A visit to Herbert Hoover Presidential Library and Museum is a chance to learn the story of Hoover's fifty years of public service and to gain a fuller understanding of the life and times of America's 31st President.