Thing to Do
Visit the Springfield Armory Museum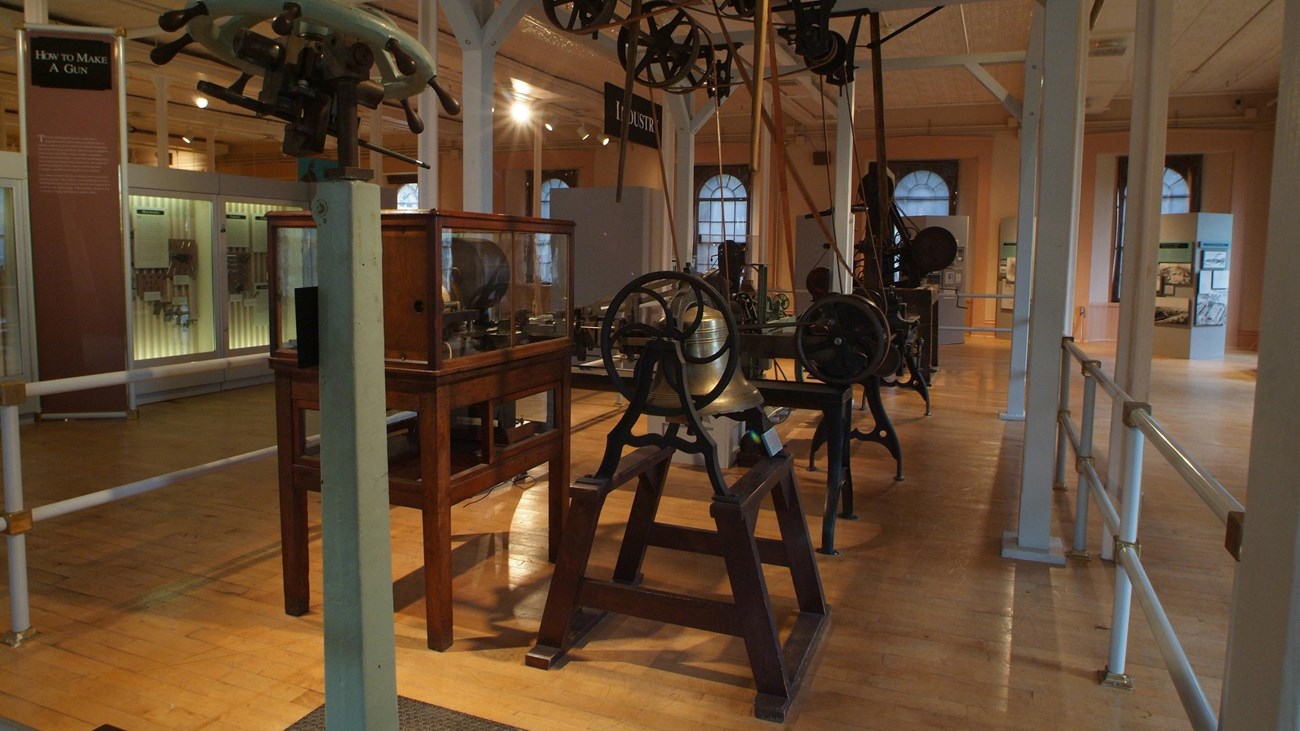 There has been a museum on the grounds of the Armory for over 150 years! It was formally located in Building 16, but today the museum is located in the Main Arsenal which was built between 1847-1850 under Major James W. Ripley. 

The Museum details the story of the workers, the development of interchangeability, technological innovations of firearms, mechanization and specialization in precision manufacturing, and the production of small arms. Springfield Armory had numerous cultural, geographic and economic impacts on the City of Springfield and surrounding communities and the Museum details these impacts. 

While visiting the Museum make sure to visit the theater and watch a short video on Springfield Armory! The Museum has a gift shop that sells a variety of different books and souvenirs. A Junior Ranger Program is available. 
Visit the Springfield Armory Museum located in the Main Arsenal. The Museum focuses on the development of small arms and the industrial innovations behind them that occurred at Springfield Armory. 
The Museum has numerous exhibits on firearms and industry. Some exhibits are interactive which appeal to individuals of all ages. A Junior Ranger Program is offered. 
Pets are not allowed unless they are service animals. 
Entrance fees may apply, see Fees & Passes information.
Accessibility Information
The museum is on the main floor of the Armory. The floors are wooded and there is ample space between the display cases. There are handicap accessible bathrooms. 
Last updated: December 28, 2020