Thing to Do
See the Camas Flowers Bloom on Weippe Prairie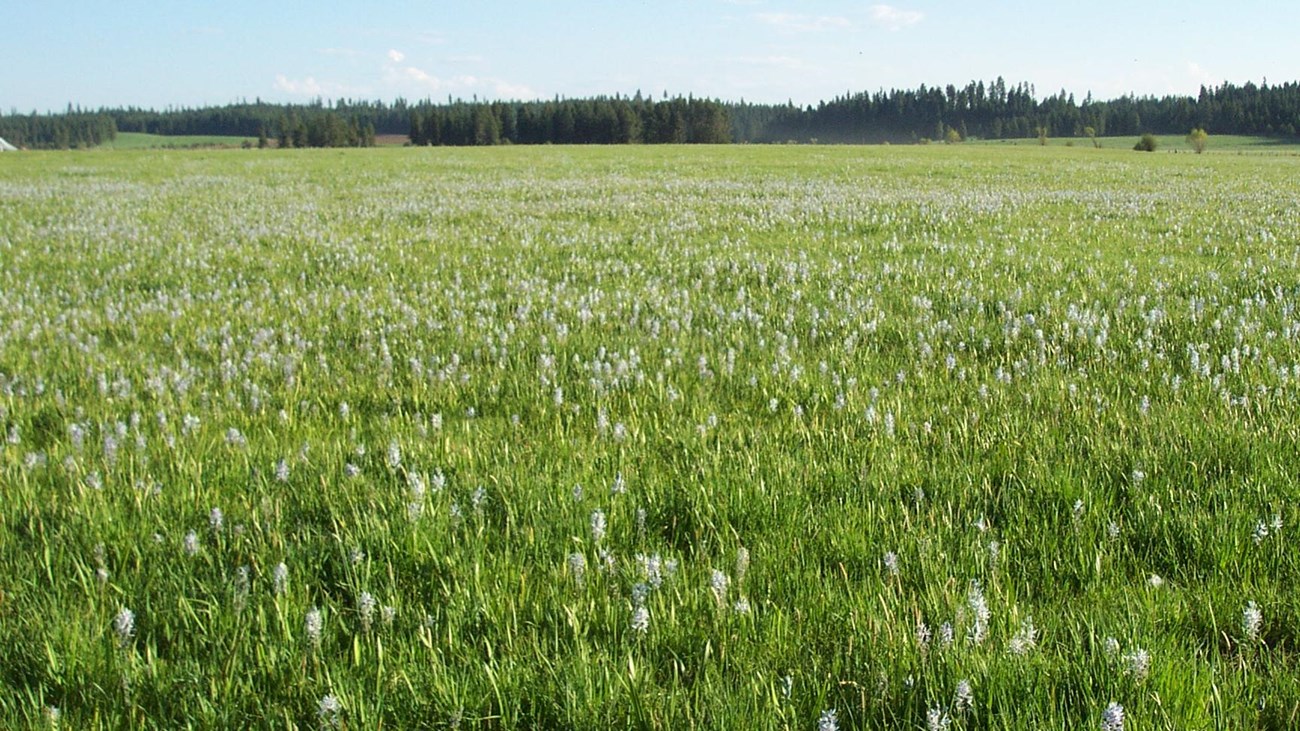 Weippe Prairie continues to be a traditional gathering place where Nez Perce families dig for camas bulbs. Camas flowers bloom here between May and June, covering the landscape in light blue. Weippe Prairie is where Lewis and Clark first had contact with the Nez Perce, upon seeing the blue flowers stretched across the prairie they mistook the fields for lakes. Please note, permission must be gained from landowners prior to harvesting camas.
Flowers can be viewed from roadside
Entrance fees may apply, see Fees & Passes information.
Flowers bloom in the springtime, April-May, exact dates vary year to year. 
Accessibility Information
At Weippe Prairie the information is viewable from the car, there is no audio. Bathrooms are not available. Pets allowed on leash.
Last updated: September 18, 2021