Thing to Do
Hike to the Twin Sisters Summit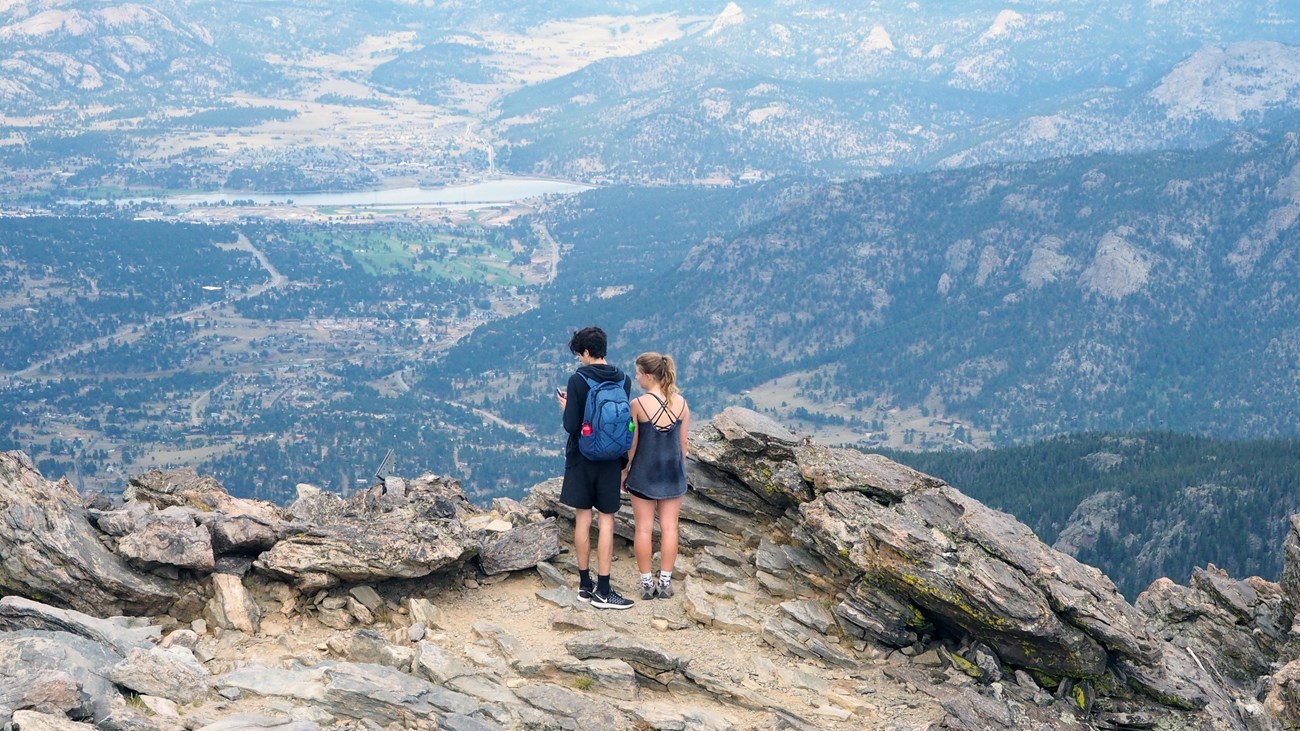 Distance: 7.4 miles round trip
Elevation Gain: 2,338 feet 
Type of Trail: Out and Back, Strenuous
The hike to Twin Sisters Peak is both challenging and rewarding. This hike features a forested trail, the traverse of a landslide, and steep switchbacks leading to a breathtaking view. The final push to the summit requires an exciting rock scramble to the top of Twin Sisters Peak East. From the peak, hikers can enjoy wonderful views of Longs Peak, Mount Meeker, Estes Cone, and the Continental Divide.
Altitude Warning: Altitude sickness affects many visitors every year. Symptoms include headache, nausea, fatigue, dizziness, vomiting, and even unconsciousness. Altitude can also aggravate pre-existing conditions like heart and lung disease. Take your time, drink water, eat, and rest. The only cure for altitude sickness is to go down to a lower altitude.
Entrance fees may apply, see Fees & Passes information.
Location
Twin Sisters Trailhead
From May 27 to October 10, 2022, Timed Entry Permit Reservations are required to enter most areas of Rocky Mountain National Park between 9 a.m. and 3 p.m. To access the Bear Lake Road Corridor, Timed Entry Permits are in effect from 5 a.m. to 6 p.m. daily.

Timed Entry Permit Reservations are only available to be booked through https://www.recreation.gov/timed-entry/10086910. One Timed Entry Permit Reservation is $2.00 and non-refundable. 

Timed Entry Permits are vehicle permits. One Timed Entry Permit will cover one vehicle and all passengers in the vehicle. Timed Entry Permit Holders must enter the park during their reseved 2-hour reservation window. 

To learn more, visit the park's Timed Entry Permit Reservation webpage at https://www.nps.gov/romo/planyourvisit/timed-entry-permit-system.htm
Accessibility Information
This is not a paved trail. The trail is rugged, rocky, and steep with a total elevation gain of 2,338 feet.
Last updated: July 15, 2022