Thing to Do
Hike to The Loch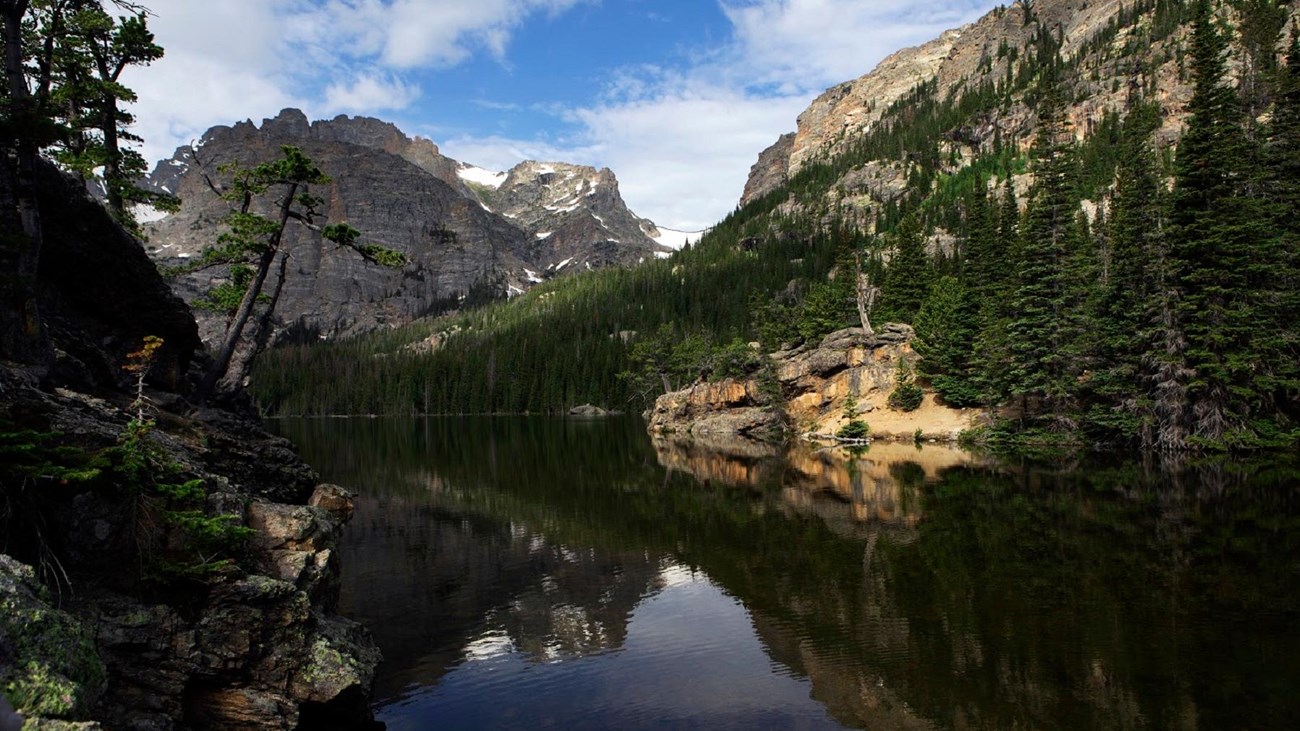 Distance: 3.1 miles one-way (5.0 m)
Elevation Gain: 999 feet (302 m)
Type of Trail: Out & Back via the Glacier Gorge Trailhead
A well sought-after destination, The Loch is one of three spectacular lakes comprising the scenic Loch Vale. The 5.4-mile-long trail to The Loch is a moderate hike with a total elevation gain of 940 feet through several switchbacks.
Accessed via the Glacier Gorge Trailhead, hikers begin the approach to The Loch through aspen groves and cross two bridges that lead to Alberta Falls, another popular destination in the park. The trail continues to Mills Junction, a major trail junction between Loch Vale and Glacier Gorge trails. Past the junction, switchbacks are common and lead hikers through an impressively scenic gorge. Upon reaching The Loch, hikers are greeted and surrounded by peaks and glaciers of the Continental Divide.
Entrance fees may apply, see Fees & Passes information.
Location
Glacier Gorge Jct.
From May 27 to October 10, 2022, Timed Entry Permit Reservations are required to enter most areas of Rocky Mountain National Park between 9 a.m. and 3 p.m. To access the Bear Lake Road Corridor, Timed Entry Permits are in effect from 5 a.m. to 6 p.m. daily.

Timed Entry Permit Reservations are only available to be booked through https://www.recreation.gov/timed-entry/10086910. One Timed Entry Permit Reservation is $2.00 and non-refundable. 

Timed Entry Permits are vehicle permits. One Timed Entry Permit will cover one vehicle and all passengers in the vehicle. Timed Entry Permit Holders must enter the park during their reseved 2-hour reservation window. 

To learn more, visit the park's Timed Entry Permit Reservation webpage at https://www.nps.gov/romo/planyourvisit/timed-entry-permit-system.htm
Accessibility Information
This is not a paved trail. This trail is rocky and uneven with an elevation gain of 940 feet.
Last updated: July 20, 2022