Thing to Do
Hike to Gem Lake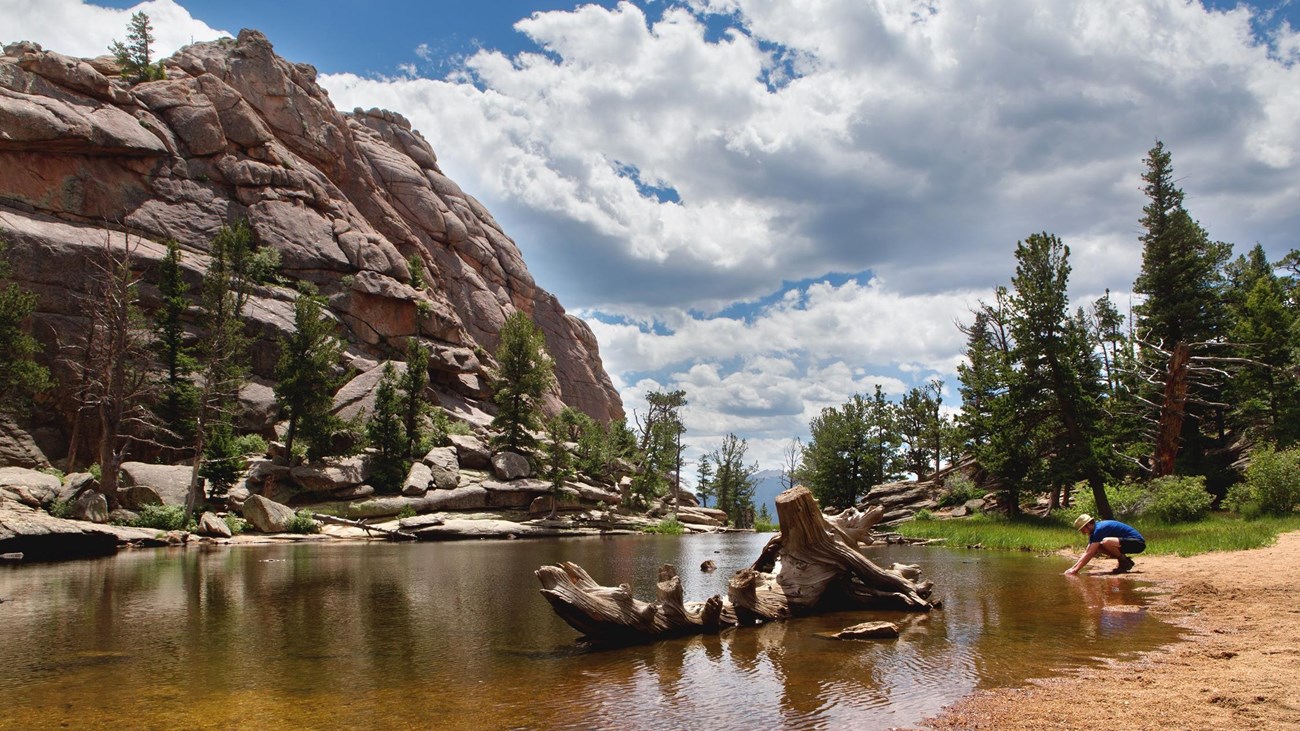 Distance: 3.4 miles roundtrip 
Elevation Gain: 830 feet (253 m)
Type of Trail: Out & Back
Gem Lake is a hidden gem tucked away in the vast field of granite domes that comprise the Lumpy Ridge area. Without an inlet or outlet stream, Gem Lake is a shallow pond filled in strictly by trapped snowmelt and rainfall.
The Gem Lake trail is accessed via the Lumpy Ridge Trailhead. The relatively low elevation and southern exposure of the Gem Lake Trail make this a great year-round hike.

Make sure to take in the views of Estes Park, Longs Peak, and the Continental Divide that this trail offers you.
Entrance fees may apply, see Fees & Passes information.
Location
Lumpy Ridge Trailhead
From May 27 to October 10, 2022, Timed Entry Permit Reservations are required to enter most areas of Rocky Mountain National Park between 9 a.m. and 3 p.m. To access the Bear Lake Road Corridor, Timed Entry Permits are in effect from 5 a.m. to 6 p.m. daily.
Timed Entry Permit Reservations can only be booked online. One Timed Entry Permit Reservation is $2.00 and non-refundable. 

Timed Entry Permits are vehicle permits. One Timed Entry Permit will cover one vehicle and all passengers in the vehicle. Timed Entry Permit Holders must enter the park during their reseved 2-hour reservation window. 

Learn more about the park's TImed Entry Permit Reservation program
Accessibility Information
This is not a paved trail. The trail is rugged with an elevation gain of 830 feet. 
Last updated: August 17, 2023