THING TO DO
Hike to Gem Lake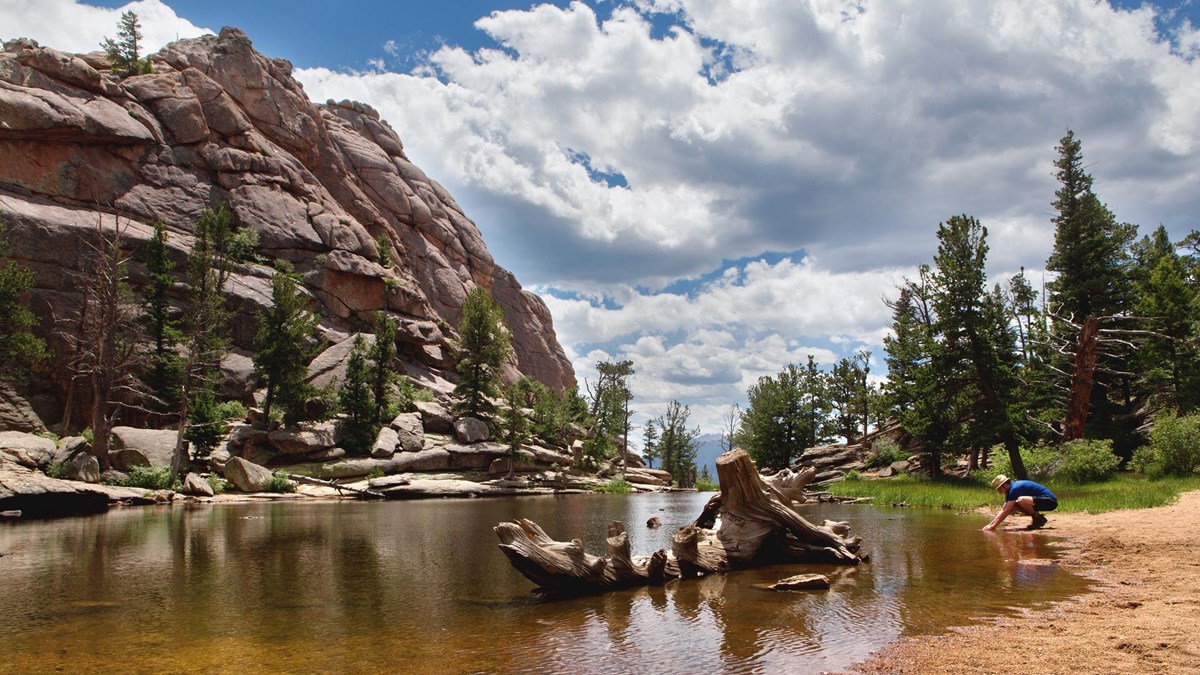 Distance: 4 miles roundtrip
Elevation Gain: 1,090 feet
Type of Trail: Out & Back, Moderate-Strenuous
Living up to its name, Gem Lake is a hidden gem tucked away in the vast field of granite domes that comprise the Lumpy Ridge area. Without an inlet or outlet stream, Gem Lake is a shallow pond filled in strictly by trapped snowmelt and rainfall.
The Gem Lake trail is accessed via the Lumpy Ridge Trailhead and climbs for 2 miles with several short switchbacks and a total elevation gain of 1,090 feet. The relatively low elevation and southern exposure of the Gem Lake Trail make this a great year-round hike. Make sure to take in the views of Estes Park, Longs Peak, and the Continental Divide that this trail offers you.
Entrance fees may apply, see Fees & Passes information.
Location
Lumpy Ridge Trailhead
Accessibility Information
This is not a paved trail. The trail is rugged with an elevation gain of 1,090 feet.
Last updated: November 12, 2020