Thing to Do
Hike to Cub Lake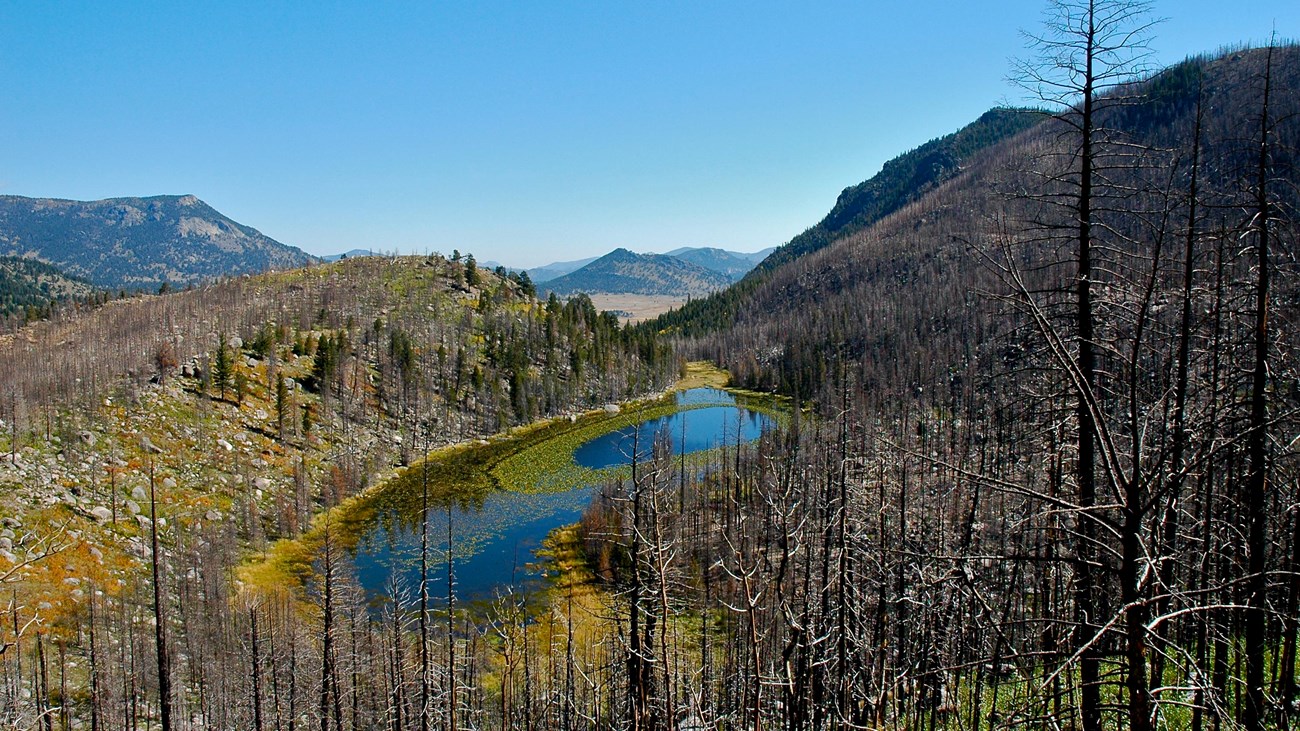 Distance: 2.3 miles one-way (3.7 m)
Elevation Gain: 540 feet (165 m)
Type of Trail: Loop
A well-traveled adventure, the Cub Lake Trail is a 4.6 mile round-trip hike with 540 feet of elevation. Along this this trail you can see meadows, wildflowers, and water features. After crossing the Big Thompson River at the beginning of the trailhead, the hike follows the western edge of Moraine Park, making it an excellent vantage point for viewing wildlife.
Much of the terrain is recovering from the Fern Lake Fire that occurred Fall 2012. This is apparent closer to the lake. Cub Lake is also a great destination for winter hikers, snowshoers and cross-country skiers.
Entrance fees may apply, see Fees & Passes information.
Location
Cub Lake Trailhead
From May 27 to October 10, 2022, Timed Entry Permit Reservations are required to enter most areas of Rocky Mountain National Park between 9 a.m. and 3 p.m. To access the Bear Lake Road Corridor, Timed Entry Permits are in effect from 5 a.m. to 6 p.m. daily.

Timed Entry Permit Reservations are only available to be booked through https://www.recreation.gov/timed-entry/10086910. One Timed Entry Permit Reservation is $2.00 and non-refundable. 

Timed Entry Permits are vehicle permits. One Timed Entry Permit will cover one vehicle and all passengers in the vehicle. Timed Entry Permit Holders must enter the park during their reseved 2-hour reservation window. 

To learn more, visit the park's Timed Entry Permit Reservation webpage at https://www.nps.gov/romo/planyourvisit/timed-entry-permit-system.htm
Accessibility Information
This trail is not paved. The trail is rugged with an elevation gain of 540 feet.
Last updated: July 15, 2022