Thing to Do
Hike Coyote Valley Trail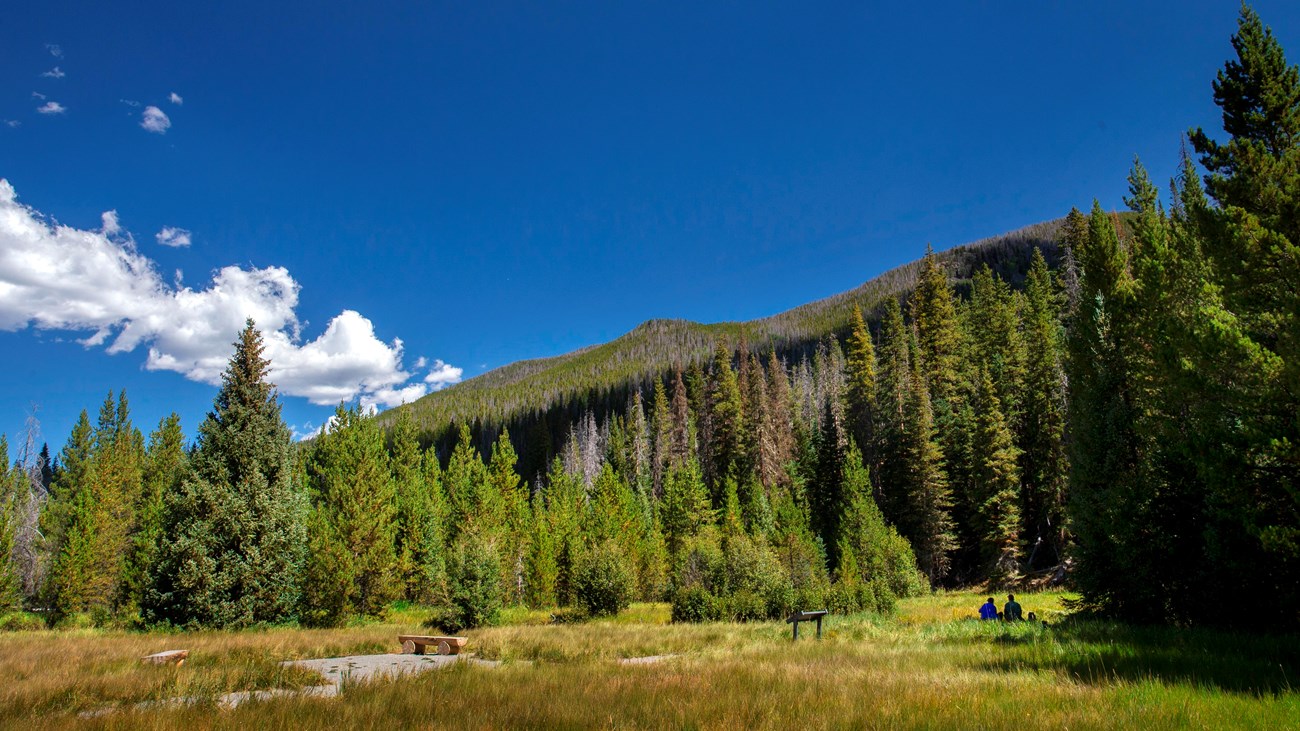 Distance: 1 mile round trip (1.6 m)
Elevation Gain: 13 feet / 4 m
Type of Trail: Out and Back, Easy
The Coyote Valley trail is a wide, wheelchair and stroller accessible trail. Follow along the mighty Colorado River in Kawuneeche Valley.

Fun fact: this river will journey 1,400 miles southwest toward the Grand Canyon! Keep an eye out for wildlife - elk and moose are common in the area. This area is also popular with angers - you can fish too, just check with a ranger for fishing regulations.

Help keep wildlife wild. The best relationship with wildlife is a long-distance one. It is illegal to approach, feed, or harass wildlife.

Keep at least 75 feet or two bus-lengths away from all wildlife in the park. For black bears, moose, and mountain lions, keep back at least 120 feet or three bus-lengths.
Entrance fees may apply, see Fees & Passes information.
Location
Kawuneeche Valley
From May 27 to October 10, 2022, Timed Entry Permit Reservations are required to enter most areas of Rocky Mountain National Park between 9 a.m. and 3 p.m. To access the Bear Lake Road Corridor, Timed Entry Permits are in effect from 5 a.m. to 6 p.m. daily.
Timed Entry Permit Reservations are only available to be booked through
 https://www.recreation.gov/timed-entry/10086910
. One Timed Entry Permit Reservation is $2.00 and non-refundable. 
Timed Entry Permits are vehicle permits. One Timed Entry Permit will cover one vehicle and all passengers in the vehicle. Timed Entry Permit Holders must enter the park during their reseved 2-hour reservation window. 
To learn more, visit the park's Timed Entry Permit Reservation webpage at 
https://www.nps.gov/romo/planyourvisit/timed-entry-permit-system.htm
Accessibility Information
This trail is wheelchair-accessible.
Last updated: July 15, 2022