Thing to Do
Red Scar Knoll Trail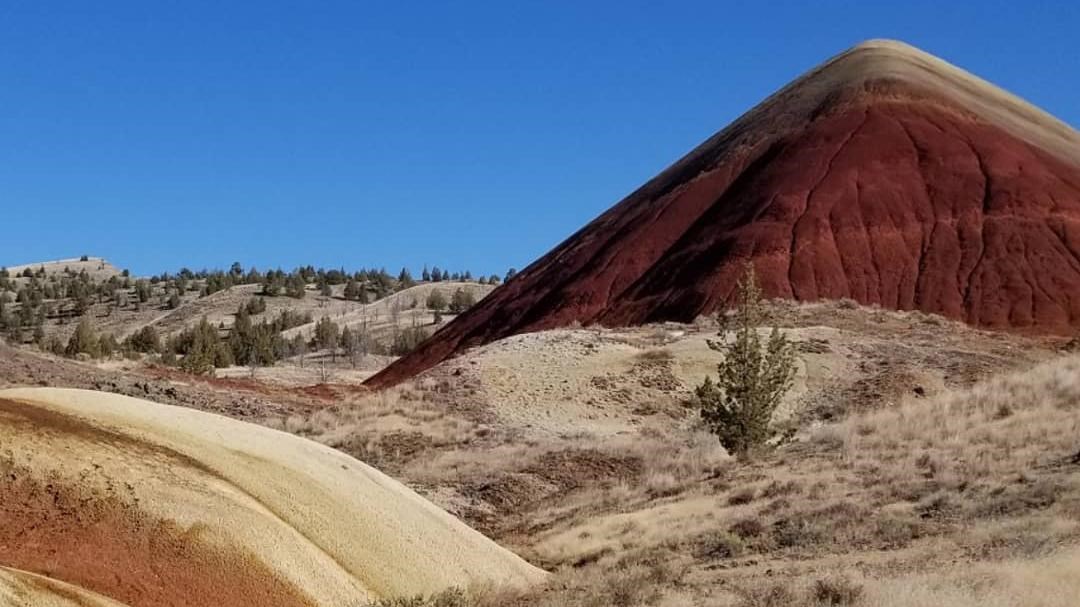 This mostly level trail is 0.25 mi (0.4 km) long and leads to a hill of bright yellow and red clays; called Red Hill Trail on road signs.

Walking on the exposed soils is strictly prohibited. Please stay on trail.
Activity
Front-Country Hiking
Entrance fees may apply, see Fees & Passes information.
Location
Painted Hills Unit
From HWY 26, drive 6 miles on Burnt Ranch Rd. and turn left at the Painted Hills Unit entrance onto Bear Creek Rd. From the unit entrance, drive 3.6 miles on Bear Creek Rd. and the Red Scar Knoll Trail parking lot will be on the left-hand side. There is no turnaround beyond this point. Large RVs and travel-trailers are not recommended to park in this lot.
Accessibility Information
This 0.25 mi (0.4 km) long trail is mostly level with an average width of 57.5 inches with a minimum width of 27 inches. Trail composition varies from compacted gravel to compacted natural material. There is a wooden bridge in the beginning of the trail. There is a wooden bench at the end of the trail.

Potential hazards: Rocks, muddy after rain and snow, shrub in middle of the trail
Last updated: June 17, 2022