THING TO DO
Decipher the Code in Poe's Head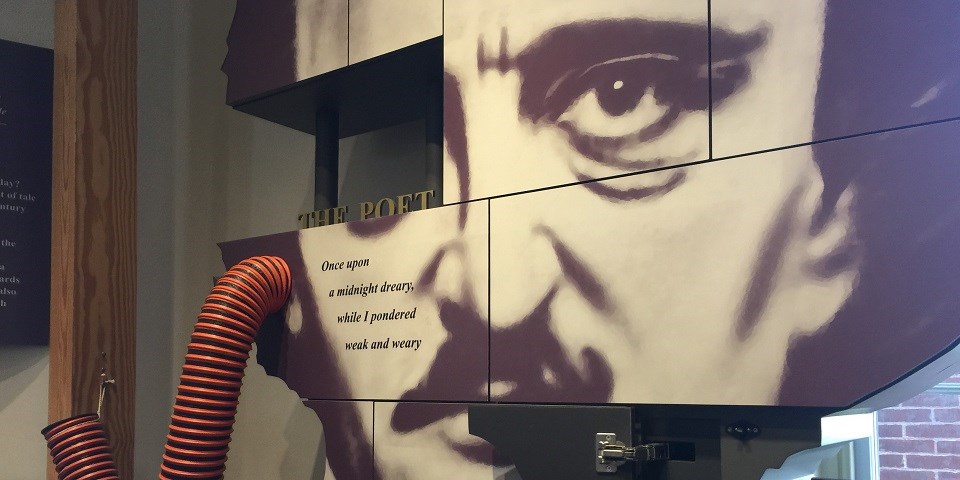 Follow in the footsteps of Poe's characters and put your detective skills to the test.
Poe created the modern detective story when he wrote "The Murders in the Rue Morgue." Although mysteries were not a new literary form, Poe was the first to introduce a character that solved the mystery by analyzing the facts of the case. He called them "tales of ratiocination," meaning tales of logical thinking. Nearly forty-five years after Poe's death, Sir Arthur Conan Doyle introduced Sherlock Holmes, a character who shares several peculiarities with Poe's C. Auguste Dupin.

Now it's your turn. All it takes to crack the code is some good old-fashioned ratiocination.
Pets are not allowed, unless designated assistive animals.
Entrance fees may apply, see Fees & Passes information.
Location
Edgar Allan Poe National Historic Site
The Edgar Allan Poe National Historic Site sits in an urban area served by Interstates 95 and 676. On- street parking is usually available near the site. The site is also easily accessible by public transportation. See the directions page for more information.
Teachers planning a
field trip
must submit a reservation request. Space fills up quickly in October and November.
Please remember that the site is open Friday through Sunday from 9am - 12pm and 1pm - 5pm. The site is closed from 12pm - 1pm.
Accessibility Information
The exhibit area is accessible to those who use wheelchairs through a ramp.  To access the ramp, please call ahead (215-597-8780).

The historic home is not accessible, nor are there any accessible restrooms.

The film is captioned for the hearing impaired, and audio description is available for the sight impaired. Audio description is available for the exhibits.
Last updated: September 22, 2017