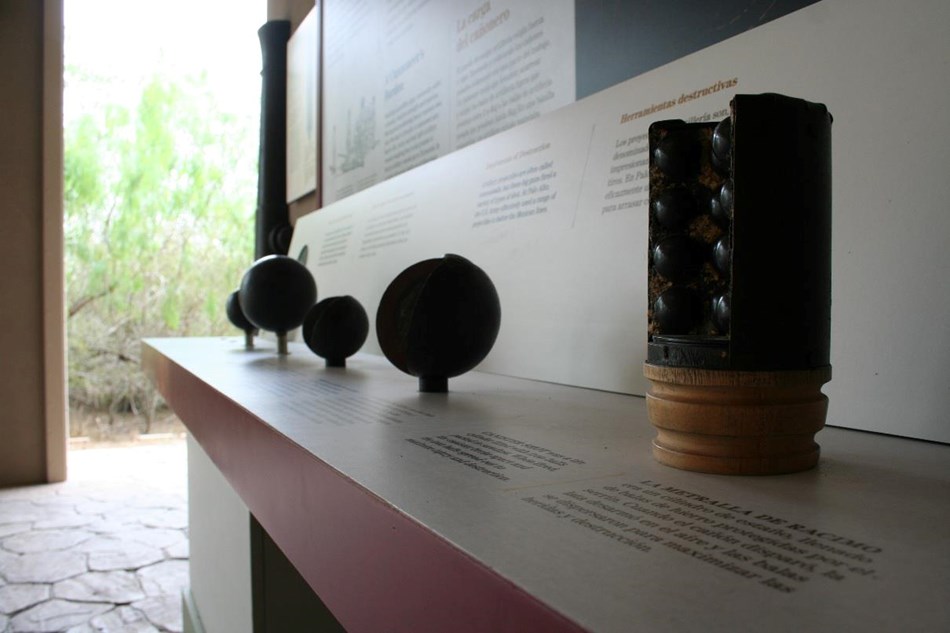 Start your visit to Palo Alto Battlefield off on the right foot and drop by the visitor center first. Be sure to pick up an official park brochure and trail guide before exploring the site. The visitor center offers indoor and outdoor exhibits as well as a 15-minute video—"War on the Rio Grande." The video is available in English and Spanish. The exhibit area features interactive exhibits, artifacts, and Mexican War era military uniforms.
The visitor center also features a Western National Parks Association sales outlet. Here you can find over 300 book titles and specialty items. These items cover a range of subjects including the Mexican War, nature watching, and local history. You can even find a few things for the kids.
Don't forget your NPS passport book. There is the park's official cancellation stamp as well as few others to choose from.