Thing to Do
Old State House: Soak in Boston's History at this Former Seat of Government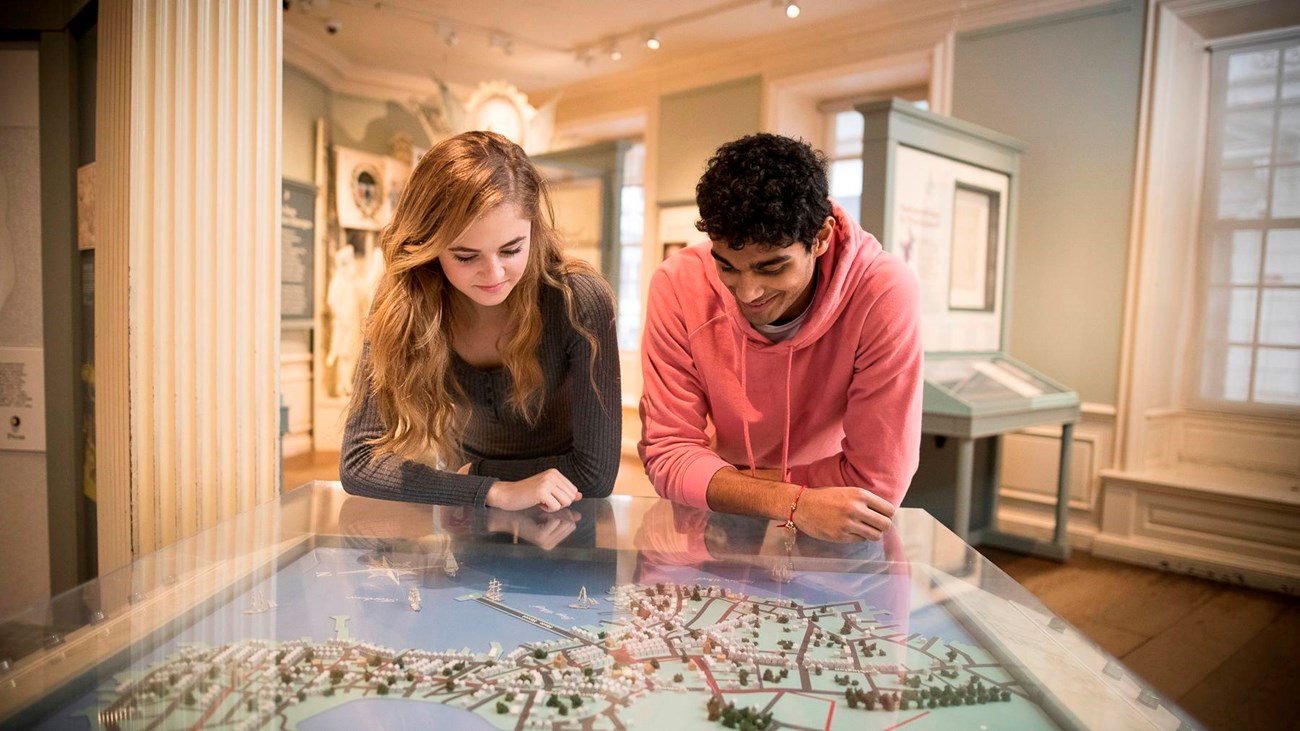 While a museum today, the Old State House bore witness to events that served as catalysts for the Revolutionary War. Steps away the first martyrs for the country fell at the Boston Massacre. On its balcony, the Declaration of Independence announced the birth of a new nation. Walk through the exhibits at the Old State House to learn about the complex history of the founding of the United States and the lasting legacies of the events surrounding the American Revolution. Step into the Council Chamber, the seat of power of the British Empire, and imagine the debates that occurred in this historic room.
For current hours of operation and to learn more about Old State House's programs, exhibits, and tours, visit the Revolutionary Spaces website.
The Old State House is a National Parks of Boston partner site operated by Revolutionary Spaces.
The Old State House features two floors of exhibits.
Service Animals are permitted.
Accessibility Information
Old State House can only be accessed via stairs.
Last updated: May 26, 2023