North Unit Day Hikes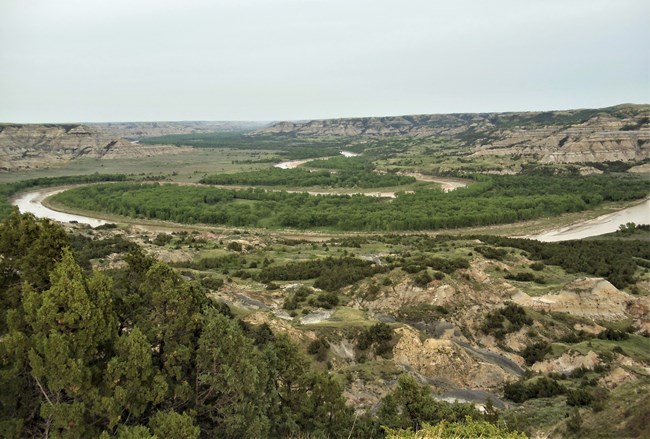 Sperati Point
2.4 mile (3.9 km); out and back – gentle terrain, narrow path
Follow the South Achenbach Trail to Sperati Point – a gentle rise in the prairie with stunning badlands views. As you hike, take note of the grasses and forbs; the prairie ecosystem is one of the most diverse on the planet!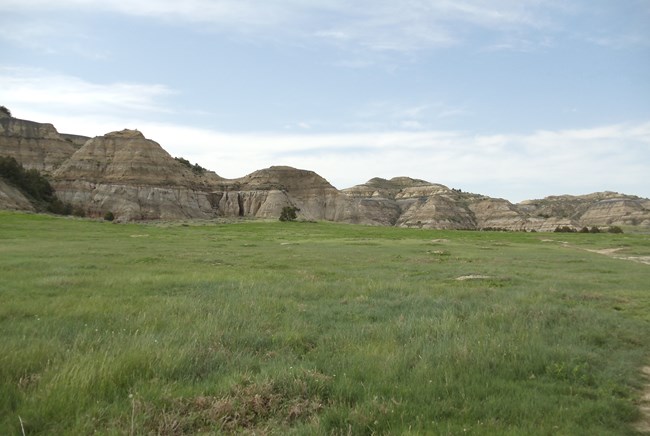 Prairie Dog Town
2.0 mile (3.2 km); out and back – narrow dirt path, gentle terrain
Hike to a prairie dog town where animal activity abounds. Dog towns attract predators and grazers. Be on the lookout for coyotes, bison, and more; plan extra time for this wildlife viewing!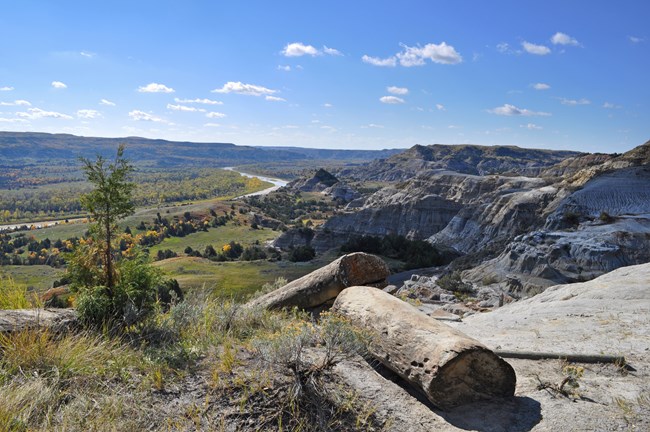 Caprock Coulee
4.1 mile (6.6 km); loop – steep sections, stairs, cliffs nearby
Explore deep coulees, open prairie, sun-baked buttes, and juniper forests. Get a true taste of the badlands on this scenic loop trail and take in the fantastic vistas that overlook the Theodore Roosevelt Wilderness.
Last updated: May 16, 2020