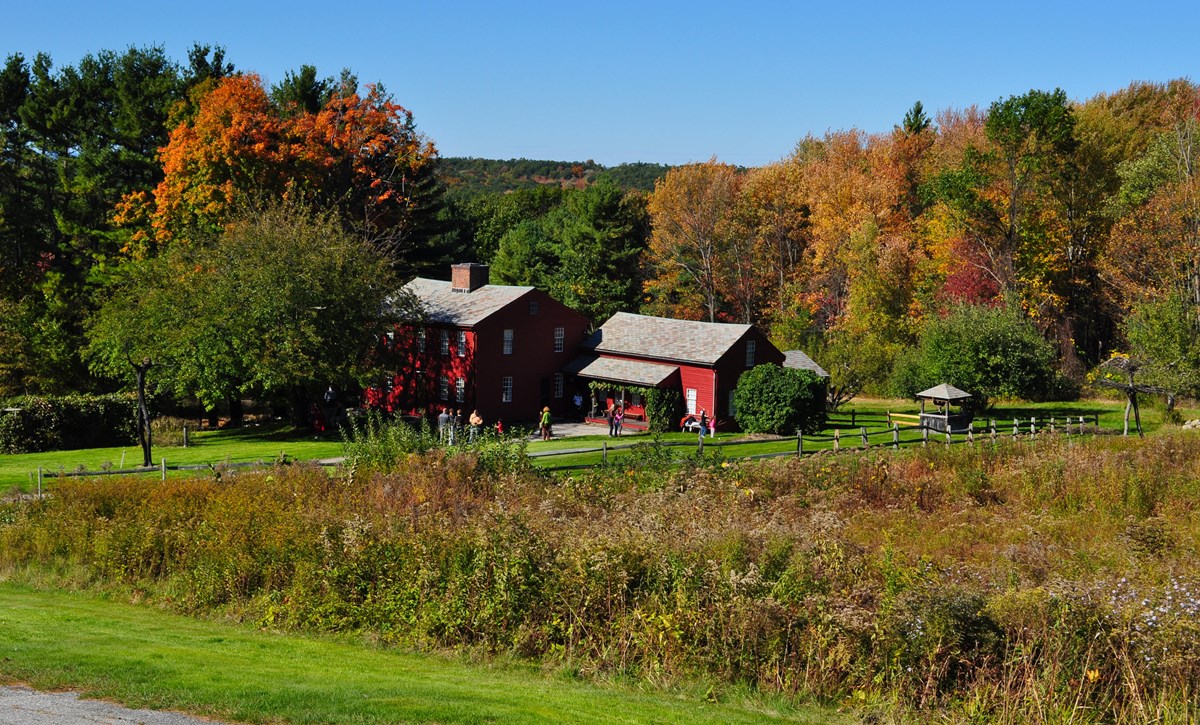 Do you live in, or are you traveling to, Massachusetts? Take time to visit three historic Shaker villages within the site. Hancock Shaker Village in Berkshire County, Harvard Shaker Village in Worcester County, and Shirley Shaker Village in Middlesex County are all open to the public. Tyringham Shaker Historic District, in Berkshire County, is not open to the public.

Managed by Hancock Shaker Village, visitors will learn about the life of the Hancock Shakers, tour historic buildings, and be able to participate in several events and workshops.

This website about Harvard Shaker Village provides historical documentation and photos, providing visitors with information and context before they visit the site.

Shirley Shaker Village is managed by the Shirley Historical Society. They provide guided tours of the Village and resources for additional information on the Shirley Shakers.