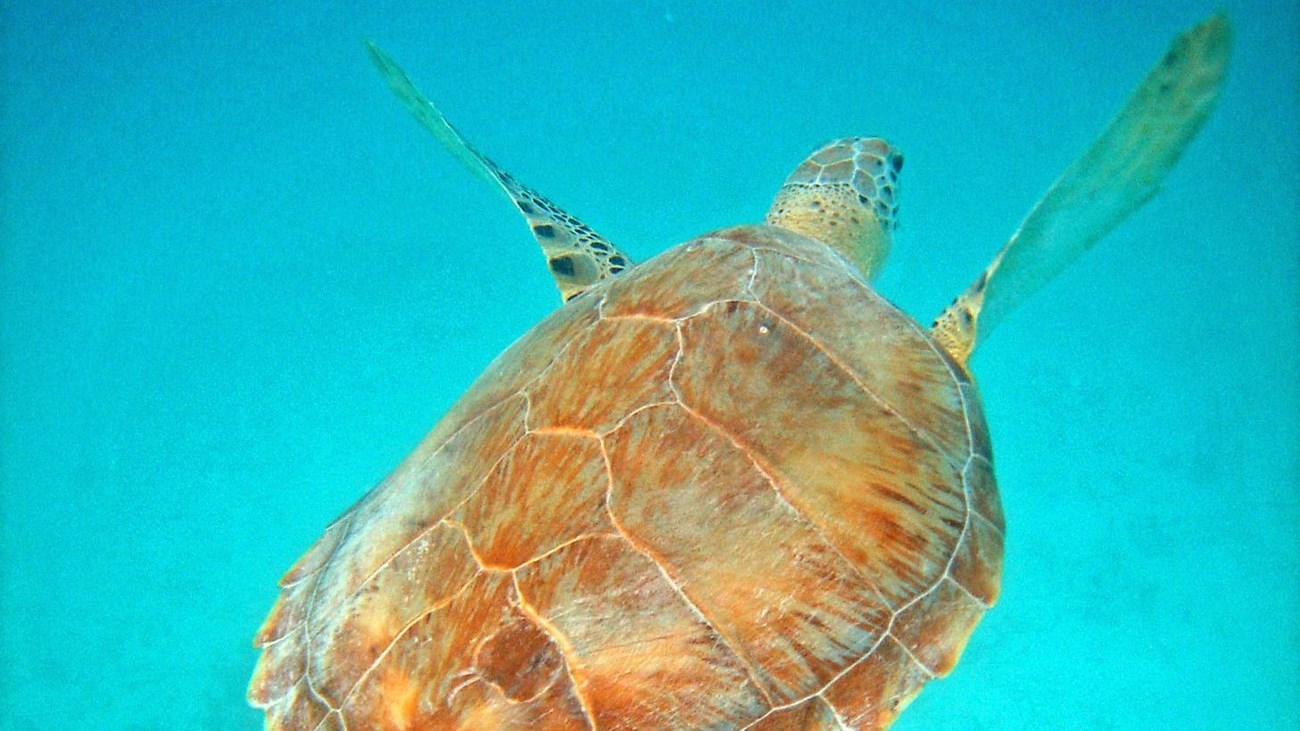 The large seagrass areas in Maho Bay make this a great place to view sea turtles as they graze along. Other colorful fish in this tranquil bay add to the magic. This an ideal spot for families and visitors who are new to snorkeling. Please respect the sea turtles and do not touch or harrass in way. Wear reef-safe sunscreen or a rashguard. 
The clear calm water of Maho Bay and the many sea turtles seen grazing the grass beds makes this a wonderful place to snorkel.
Entrance fees may apply, see Fees & Passes information.
Maho Bay is located along Northshore Road about 5 miles east of Cruz Bay.
Accessibility Information
Maho Beach is a fairly flat beach that is easily accessed from the road. There is accessible parking available along with restroom facilities.
Last updated: April 13, 2021