Thing to Do
Johnny Horn Trail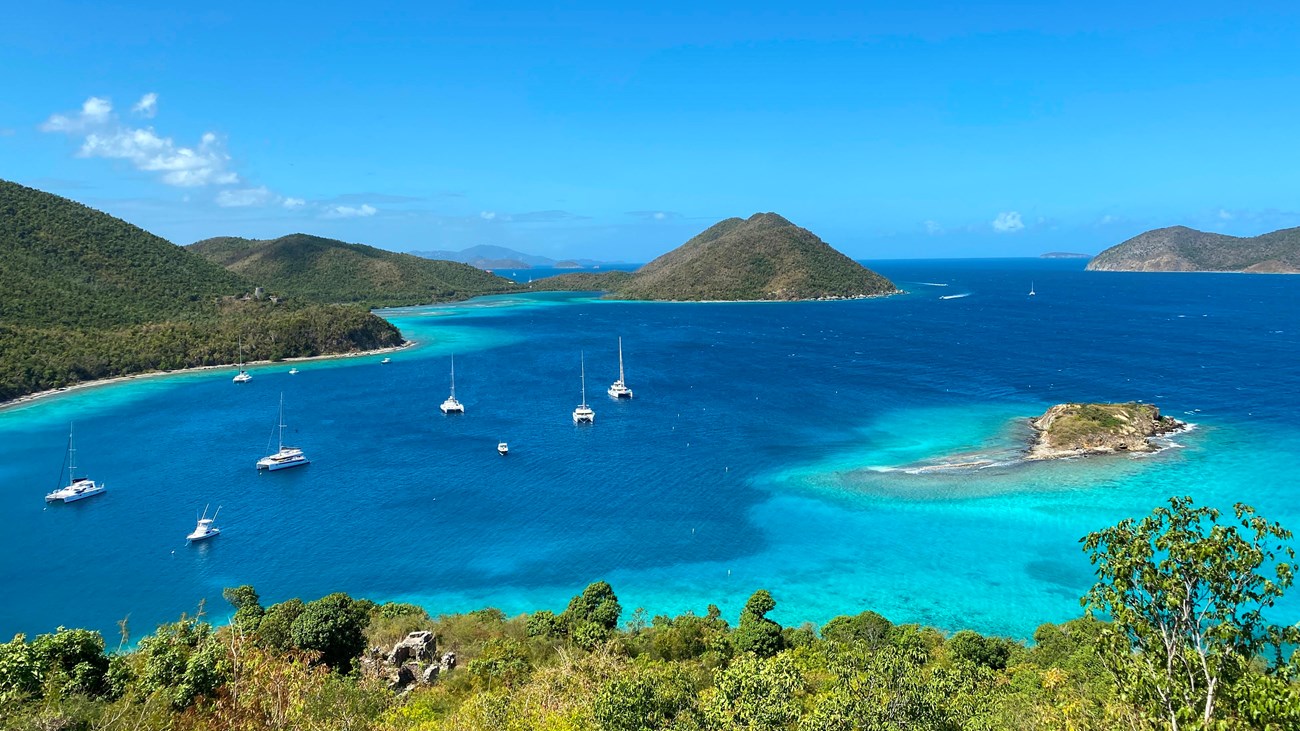 This 1.8 mile strenuous trail begins at the east end of the Waterlemon Bay beach and ascends past historic sites on both sides of the trail. At the top of the first hill, a side trail on the left leads to a hilltop site with great views in all directions. The Johnny Horn Trail continues past the start of the Brown Bay Trail at 0.7 mile, to the near the top of Base Hill where there are good views of Coral Bay. Also, at this point there is a spur trail to the left that leads to the top of the hill with great views of Hurricane Hole and continues down to meet the main trail along the road. The main trail continues, following a road down to the paved road at the Moravian church in Coral Bay.
Plan on two to four hours for this hike; more if connecting with other trails in the area.
This is a strenuous trail that leads to amazing views and historic sites. The trail is steep and exposed to the sun so hikers should bring plenty of water, good shoes and snacks. There is great snorkeling along the beach leading to the trail as well. Sea turtles are often spotted.
Entrance fees may apply, see Fees & Passes information.
It is best to enjoy this trail in the early morning or late afternoon hours to avoid the heat.
Accessibility Information
The trail is steep and rocky in places. The first portion of the trail is a moderate climb and leads to great views and historic sites. Visitors may chose to just do this first portion and then enjoy the cool clear water of Leinster Bay.
Last updated: April 2, 2021