Thing to Do
Stand in Abraham Lincoln's Place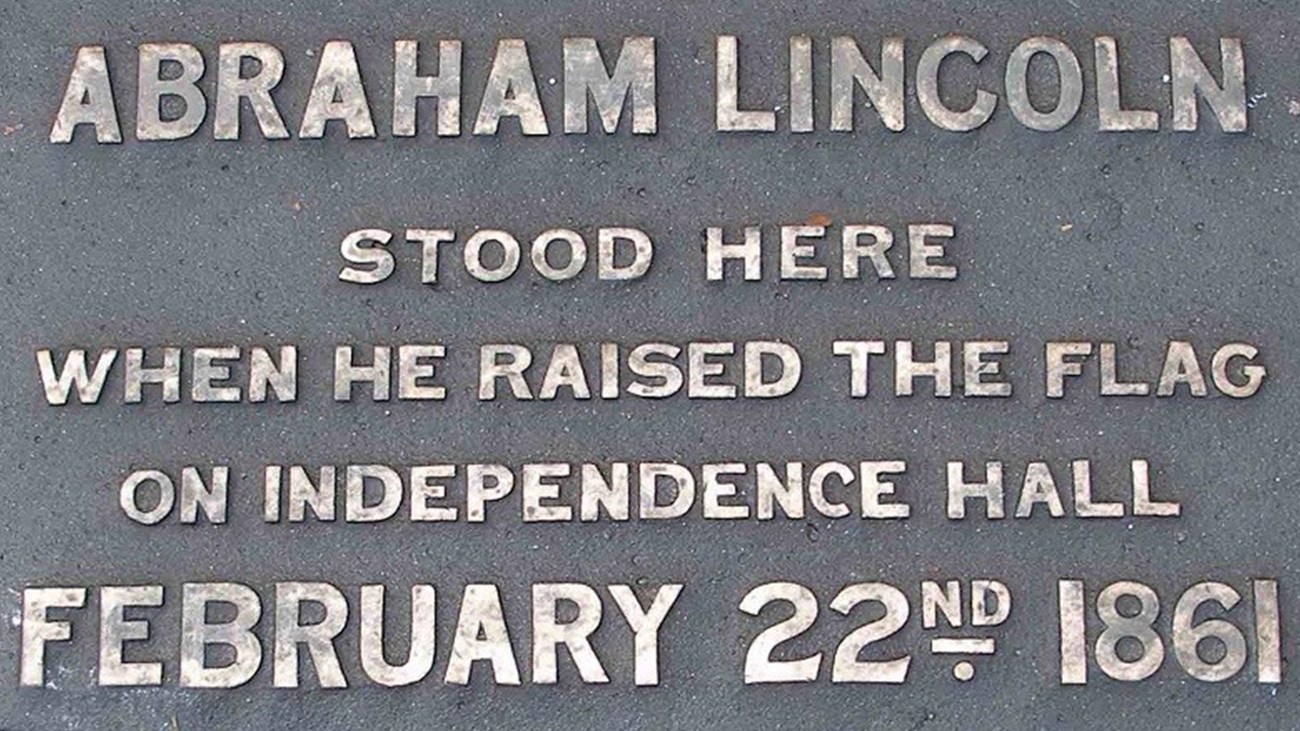 When President-elect Abraham Lincoln stepped into Independence Hall in 1861, he found a shrine to the founding of the nation, proudly displaying the Liberty Bell and original paintings of the Founding Fathers. Standing in the Assembly Room, he said that he would rather be "assassinated on the spot" than give up the ideals of the Declaration of Independence. That day, he also raised the flag in front of Independence Hall. Today, a plaque located on the east side of the statue of George Washington marks the spot. 
Activity
Self-Guided Tours - Walking
Pets are not allowed on the north side of Independence Square, unless a designated assistive dog or miniature horse. Read the 
regulations
 concerning pets and service animals in the Superintendent's Compendium.
Accessibility Information
The north side of Independence Square is accessible for those with mobility impairments. 
Last updated: April 28, 2022