Thing to Do
Hike Wall Street Mill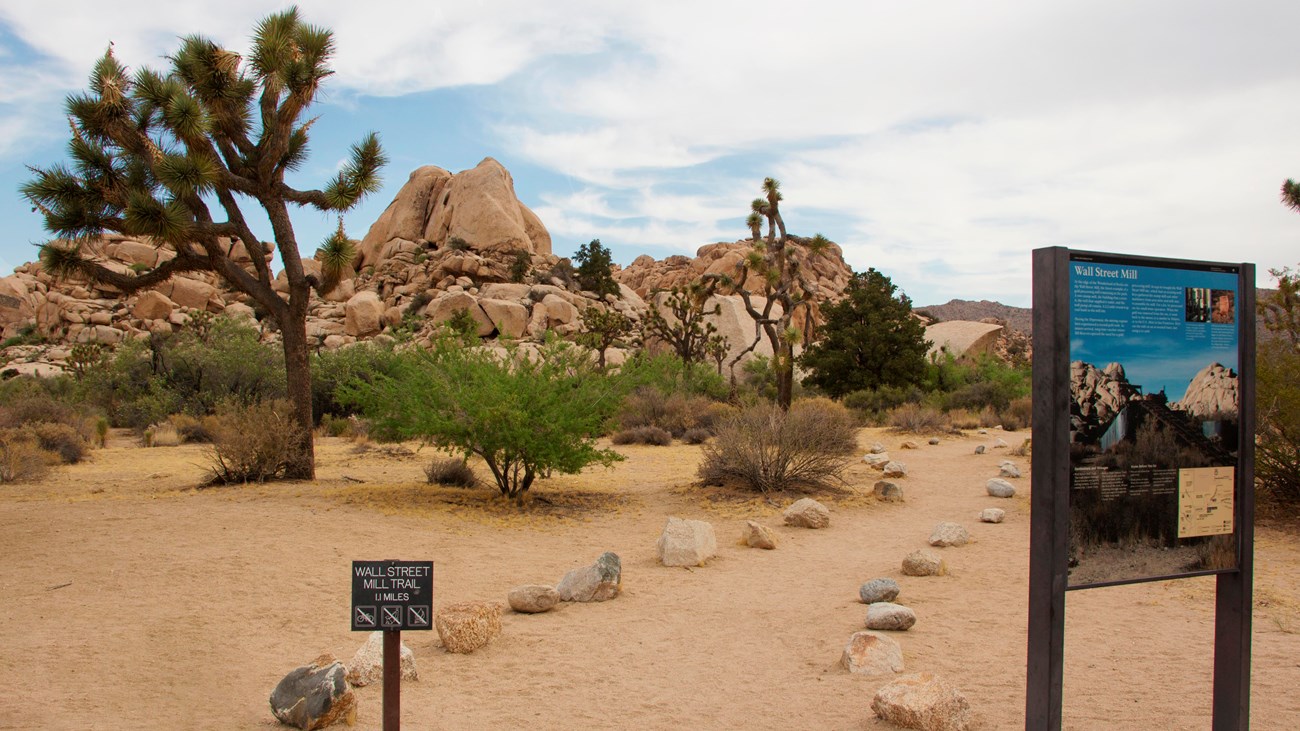 Wall Street Mill is a moderate two mile out and back hike to an old mill site. This mill was used to process gold from local mining operations. At the end of the trail the homestead and mill still stands and there are several old rusted cars around the area. Please leave all artifacts for future visitors to enjoy as well.

The trailhead starts just east of the Barker Dam area from a dirt parking lot off of Queen Valley Road.

This trail has little shade and no cell service. Always check the weather forecast before heading into the park and consider changing plans if the weather conditions are too extreme. Before hiking, tell a safety buddy where you are going and when you plan on leaving the park. 
Pets are not allowed on this trail but can be walked on nearby dirt roads including Bighorn Pass Road. Pets can also be walked in campgrounds including Hidden Valley Campground. 
Entrance fees may apply, see Fees & Passes information.
Time of Day
Day, Dawn, Dusk
This trail is day-use only. Experienced hikers who are looking for night hikes should explore the Boy Scout Trail or the Cap Rock Trail. 
Accessibility Information
Pets are not allowed on this trail, but service animals are welcome. Service animals must remain on a 6-foot (1.8 meter) leash at all times.

This trail is sandy without obstacles to climb with just 80 feet of elevation gain. 
Last updated: July 6, 2021