Thing to Do
Hike to Dungeness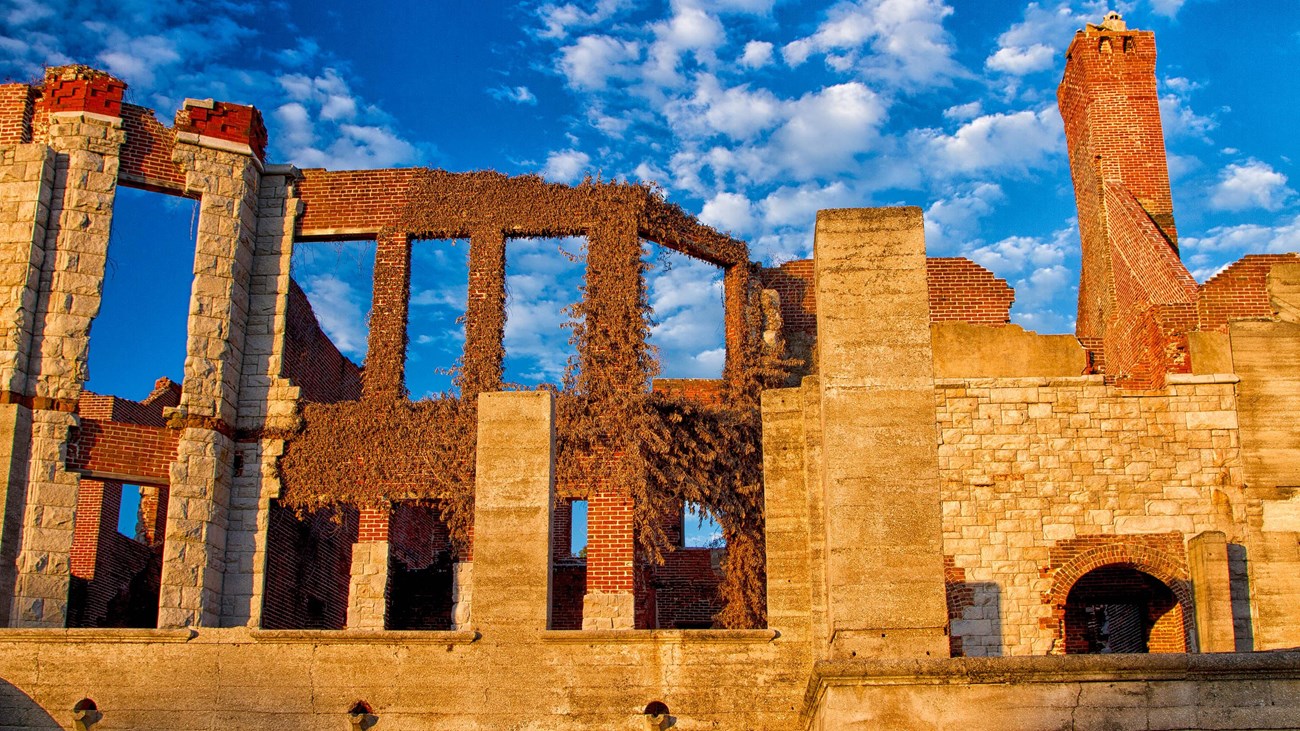 The Dungeness Ruins and Historic District is a great area to explore if you only have a few hours on the island. Dungeness mansion burned in 1959 and the ruins of this mansion still exist and are a popular destination on the island. But there is more to see in this area than just the ruins. Surrounding the ruins are many other historic buildings.
Many of them were support structures such as the carriage house and employee barracks. Others were places where the family could relax and have fun, such as a pool house and a long pergola. Take some time to explore the area. Don't miss all the exhibit panels in the area, these tell the history of the people and places and have some neat historic photos.  
And of course, the wildlife is abundant in the Dungeness area. Deer, turkey, armadillos, osprey and the feral horses can all be found in this area. Make sure you keep your distance as all of the animals are wild and you are visiting their home.  
Dungeness is located one mile from the Sea Camp dock. A hike to the historic district and back is about 2.5 miles and takes about 2 hours.  
This hike is roughly 2.5 miles and can be done in 2 hours if you only have a short amount of time on the island. 
Pets are not allowed on the ferry, but are allowed on private boats. They must be leashed at all times. Please pick up after your pet and pack out the waste.
All visitors 16 or older must pay the park entry fee or have an America the Beautiful pass with them. Fees can be paid on the island at self-pay stations located at each dock or in person at the Mainland Visitor Center. You may also pay your entrance fee in advance online at www.pay.gov.
Accessibility Information
This hike traverses several surfaces including well-packed trails, sandy roads and grassy lawns. The sand can become soft during prolonged dry periods. 
Last updated: February 21, 2021