Thing to Do
Hike the Valle Grande Trail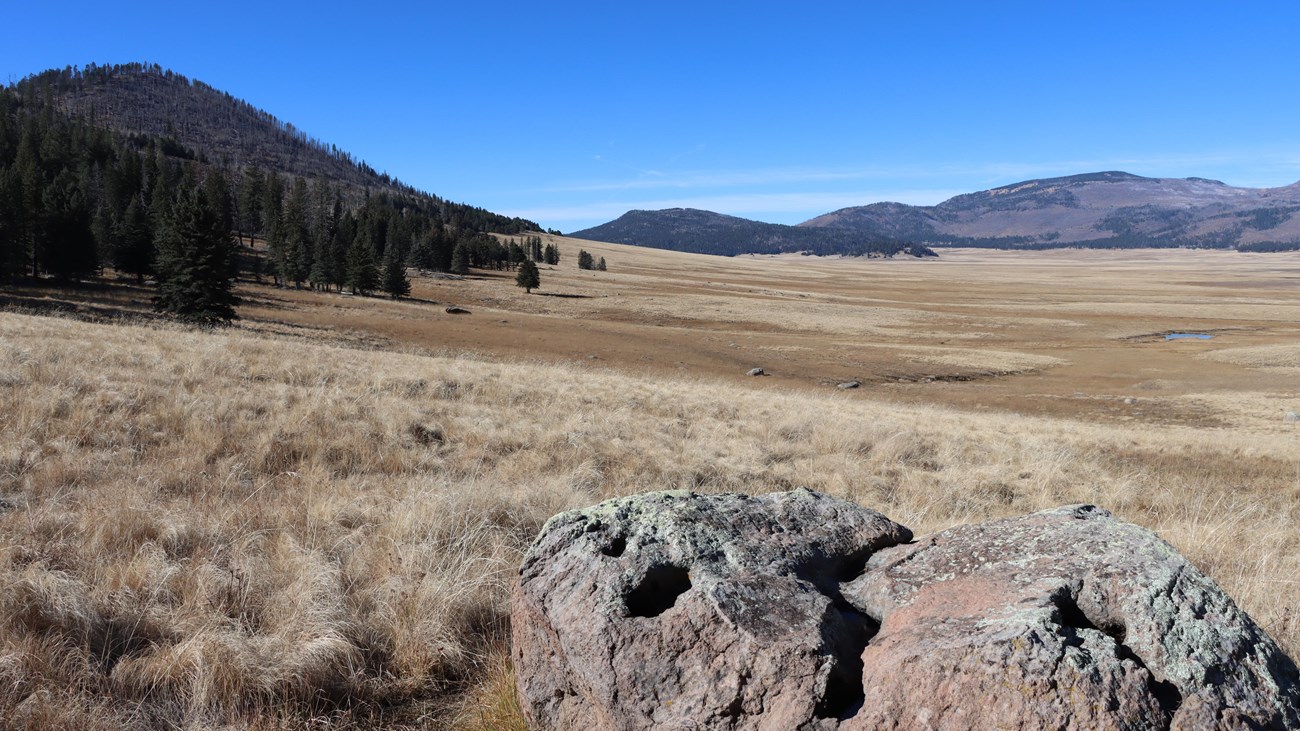 This pet-friendly, 2-mile (3.2 km) out-and-back trail quickly drops down the southeastern rim of the caldera to reach the edge of Valle Grande, offering sweeping views and excellent opportunities for elk viewing, especially early in the morning or late afternoon/early evening.

Elevation: 8,653 - 9,081 feet
Activity
Front-Country Hiking
Entrance fees may apply, see Fees & Passes information.
Location
Valle Grande Trailhead
The Valle Grande Trailhead is located near mile marker 43 on the north side of NM 4. Park in the paved pull-out on the south side of NM 4, opposite the trailhead. Backcountry permit not required.
This is one of the few trails that is accessible year-round at Valles Caldera National Preserve.
Accessibility Information
This is a narrow, unpaved, natural surface trail with somewhat steep grades. 
Tags
Last updated: November 15, 2022