THING TO DO
Hike the Southend Loop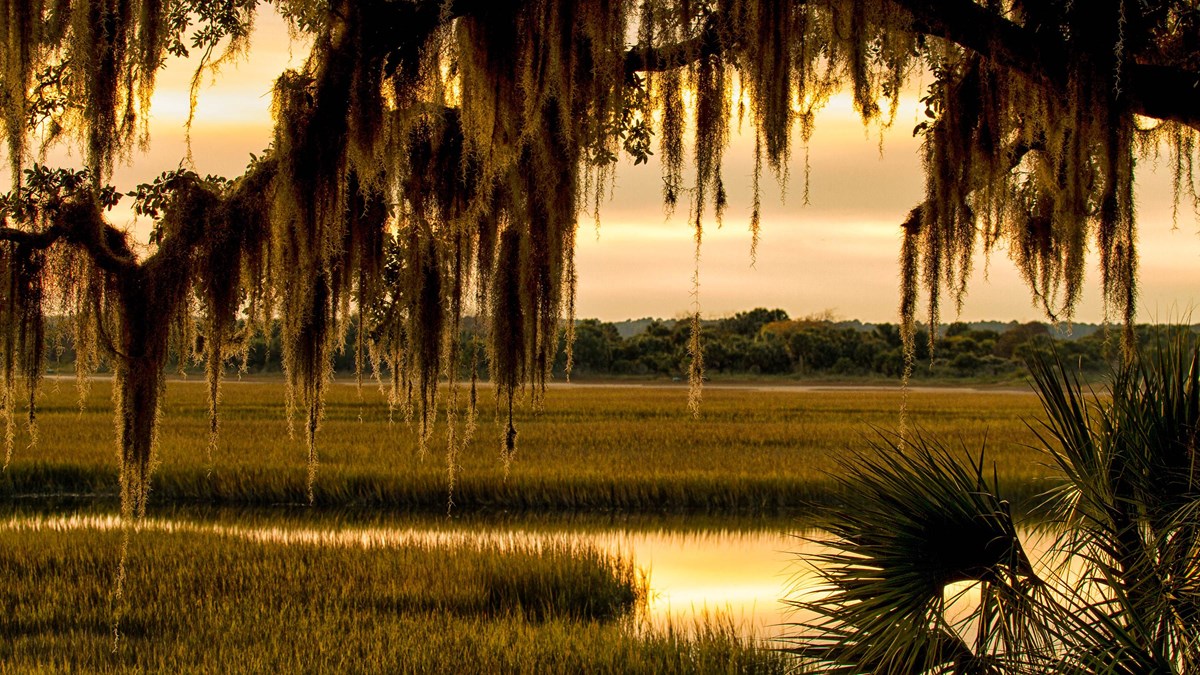 The Southend loop is a combination of trails, roadways, and boardwalks that will take you through several of the main ecosystems and the largest historic district on the island. You can hike the loop either direction depending on the wind (you want the wind at your back on the beach).  
If you start at Sea Camp, the River Trail will lead you through the tangled maritime forest. During migration season, this can be a great area to look for song birds. The trail will empty you out at the Ice House Museum where you can learn about the history of the island. Make sure you fill your water bottle at the restroom before continuing.  
You are now in the Dungeness Historic District. If you follow the road it will take you to the Dungeness ruins. This is a great place to look for wildlife and learn about the history of the island through the exhibit panels scattered around the grounds. Make sure you check out the Greene-Miller Cemetery while in the area.  
From the cemetery, take the shaded path to the marsh boardwalk. At low tide this is a wonderful birding area. You will have to cross a dune to get to the next board walk. **Caution: in the summer, the Dungeness beach crossing is extremely hot with no shade. Consider avoiding this area and crossing to the beach at Sea Camp.** 
Once on the beach turn north, or left, and stroll up the wide open sand. While on the beach, you may collect unoccupied seashells. Make sure nothing is living, or dead, in the shell before taking it. Everything else including bones, feathers, and artifacts are protected and must be left where they are found.  
Look out for the black and white pole that will indicate the beach crossing at Sea Camp. A boardwalk leads over the dunes and into the canopy of the maritime forest. The path leads to a bathhouse and then on to the ranger station.   
Pets are not allowed on the ferry, but are allowed on private boats. They must be leashed at all times. Please pick up after your pet and pack out the waste.
All visitors 16 or older must pay the park entry fee or have an America the Beautiful pass with them. Fees can be paid on the island at self-pay stations located at each dock or in person at the Mainland Visitor Center. You may also pay your entrance fee in advance online at www.pay.gov.
Accessibility Information
This series of trails traverses several types of surfaces including well packed trails, sand roads, grassy lawns, wooden boardwalks, soft sand dunes and hard packed beach sand. During dry periods, the sand can become more soft.
Last updated: April 10, 2021