Thing to Do
Hike the Mukooda Trail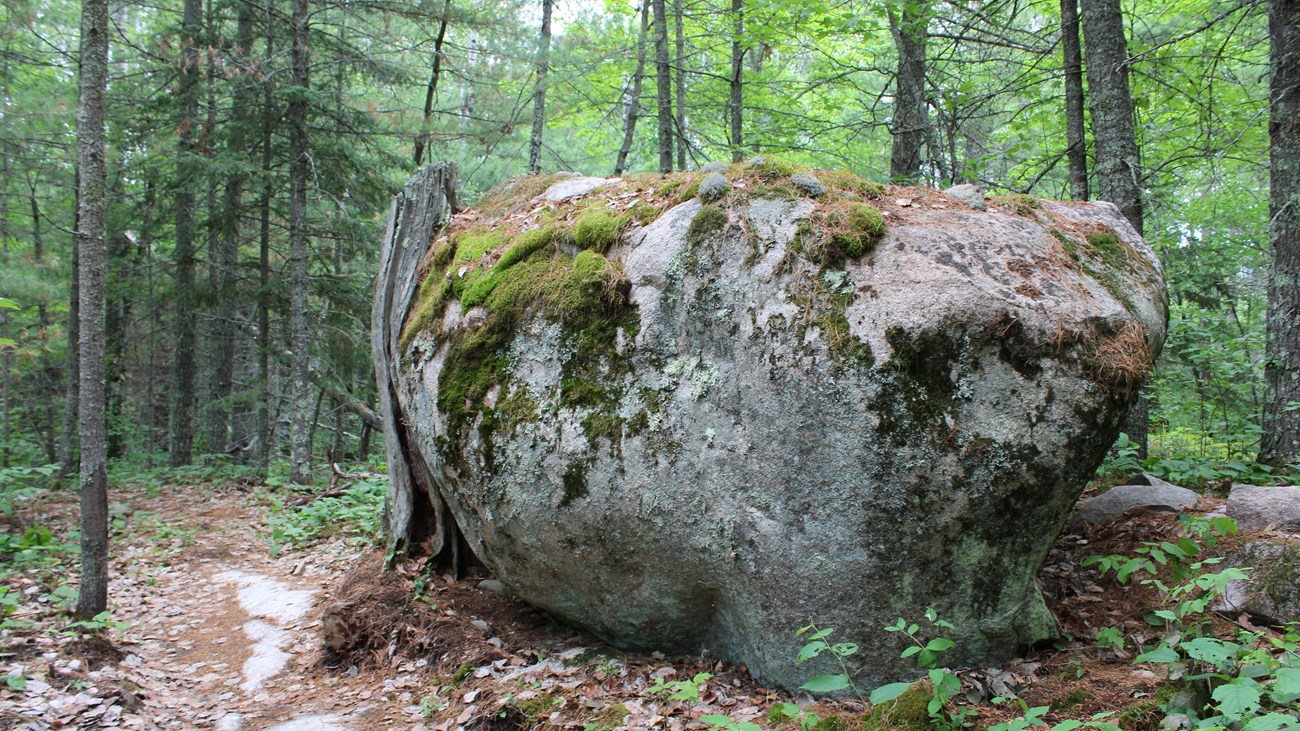 All backcountry trailheads are only accessible by boat. To reach the Mukooda Trailhead, visitors can launch their watercraft from the Crane Lake area and travel 6 miles. 

The Mukooda Trail meanders through a mix of deciduous and coniferous forest and over rocky ridges, scraped bare by ancient glaciers. Take a journey through natural and cultural history on this narrow strip of land separating Sand Point Lake and the glacially carved Mukooda Lake. Look for picturesque views from high ridges and signs of wildlife as you wander through this unique and remote part of the park. 

At the southern end of the trail you can see the remains of the Filben Cabin. Once called The St. Paul Club, the cabin was a popular hideout among Minnesota's Prohibition (1920-1933) era gangsters. One Minnesota mobster that found privacy, and opportunity on these lakes was Thomas Filben. Filben laundered all sorts of dirty cash through his slot empire and became a prominent banker to the underworld.

Difficulty: Moderate
Hiking Distance: 2.8 miles, round trip
Distance to Filben Cabin: .4-mile, round trip
Restrooms: Vault toilets are located near the trailhead in the Mukooda Lake Day Use area.
Activity
Backcountry Hiking
Entrance fees may apply, see Fees & Passes information.
Trail is located at the Mukooda Day Use Area in the Southeastern corner of Sand Point Lake. Access to the trail requires a 6 mile boat ride from the Crane Lake area. 
Accessibility Information
This is a narrow, uneven, winding trail with exposed rocks and roots, steep inclines and declines, and long dropoffs.
Last updated: October 29, 2021