Thing to Do
Hike the La Jara Trail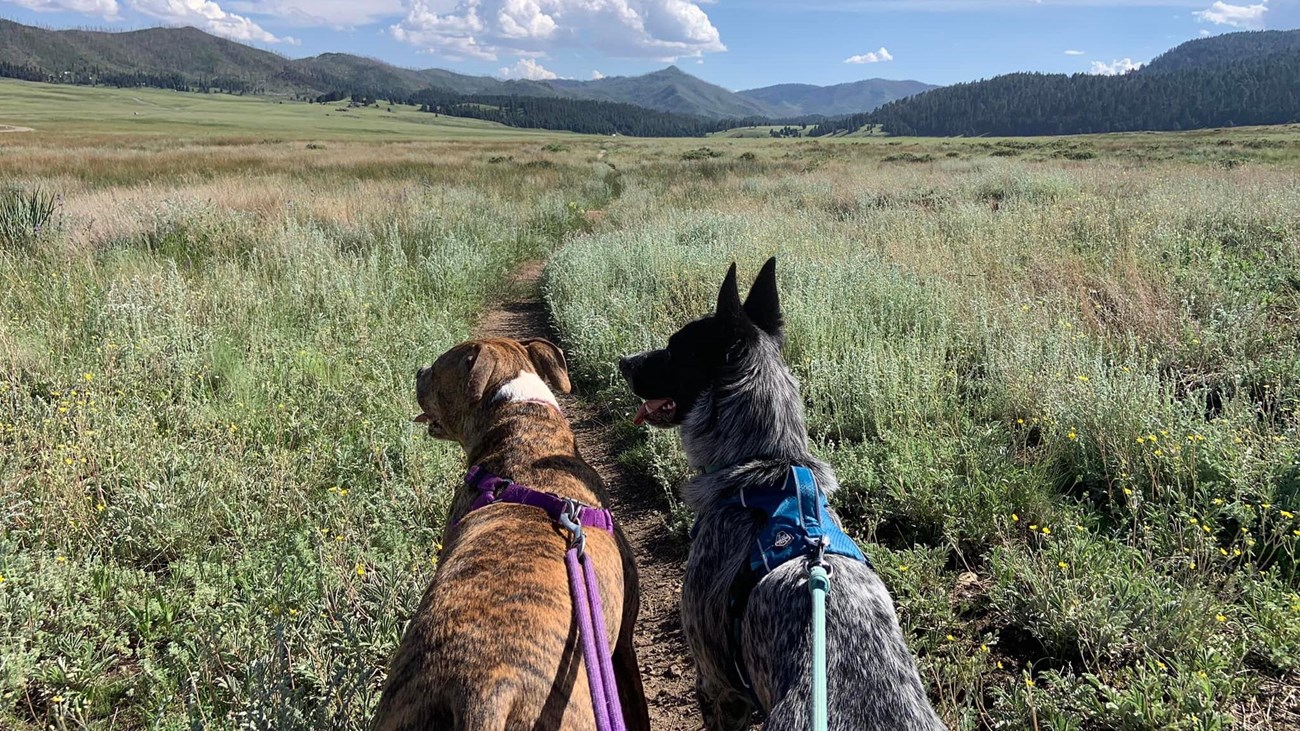 This 1.5-mile (2.4 km) loop trail circles Cerro La Jara, the smallest volcanic dome in the park, which formed about 500,000 years ago when lava oozed up and onto the caldera floor. South Mountain, to the west, and Cerro del Medio, on the opposite side of Valle Grande, are also volcanic domes and can be seen from this trail.

The trail passes through a prairie dog colony; they'll be keeping an eye out for you and will make an alarm call as you approach and then scurry underground. Keep an eye out for them (and their large burrows) and their main predator, the coyote. Elk may be present late in the day at the base of South Mountain. There will be a good crop of wildflowers along the trail during the summer monsoon season.

Elevation: 8,497 - 8,545 feet
This loop hike takes visitors an average of one hour to complete.
Activity
Front-Country Hiking
This is an easy, relatively flat loop hike that circles Cerro La Jara, a small volcanic dome that formed about 500,000 years ago. It is a narrow, unpaved trail. Sections of it, particularly on the southwest side of Cerro La Jara, can get marshy, so prepare to get your feet wet if hiking after the spring thaw or during monsoon season.
Entrance fees may apply, see Fees & Passes information.
Location
La Jara Trailhead
Park at the Valle Grande Entrance Station. The La Jara Trail begins at the brown sign at the southwest corner of the parking area, next to the cattle guard. Backcountry permit not required.
This is one of the few hiking trails that is accessible year-round at Valles Caldera National Preserve.
Valles Caldera National Preserve is open to vehicular traffic from 9 AM to 5 PM during the winter season and 8 AM to 6 PM during the summer season. Pedestrian traffic can access the park and its trails from dawn to dusk every day.
Accessibility Information
This unpaved, natural surface trail is approximately 18 inches wide. Over 1.5 miles, the elevation range is between 8497 and 8545 feet.
Tags
Last updated: November 4, 2022