Thing to Do
Hike the Indian Rockhouse Trail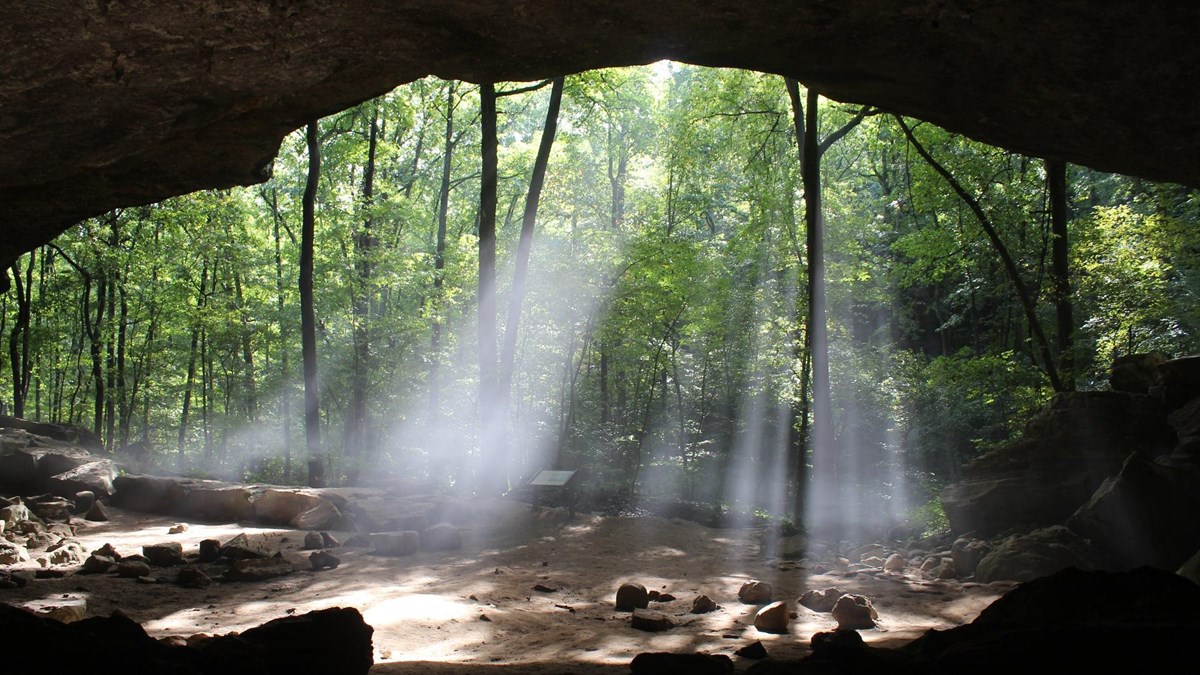 At 3.5 miles, round-trip, the Indian Rockhouse Trail meanders past a sinkhole, waterfall, mine prospect, Panther Creek, sculpted bedrock and a quarry. Many of these geologic features are typical of a karst landscape.

People have been visiting this bluff shelter as far back as 7,000 BC. Coming to the attention of the Carnegie Institute, excavations were carried out in the 1930s, revealing an array of stone tools, basketry, and food remains. The site has been protected from all excavation and collection since becoming part of Buffalo National River in 1972 so that the remains of this unique site can be preserved for future generations.

The Indian Rockhouse is a moderate to strenuous trail with steep inclines/declines. Pets are not permitted on this trail.
Entrance fees may apply, see Fees & Passes information.
Location
Indian Rockhouse Trailhead
The Indian Rockhouse Trailhead is located at Buffalo Point, in the park's Lower District. The parking lot for the trailhead can be found approximately one half mile east of the Buffalo Point Ranger Station. 
Accessibility Information
This is a narrow trail that traverses steep, uneven, and rocky terrain. Documented service animals are permitted.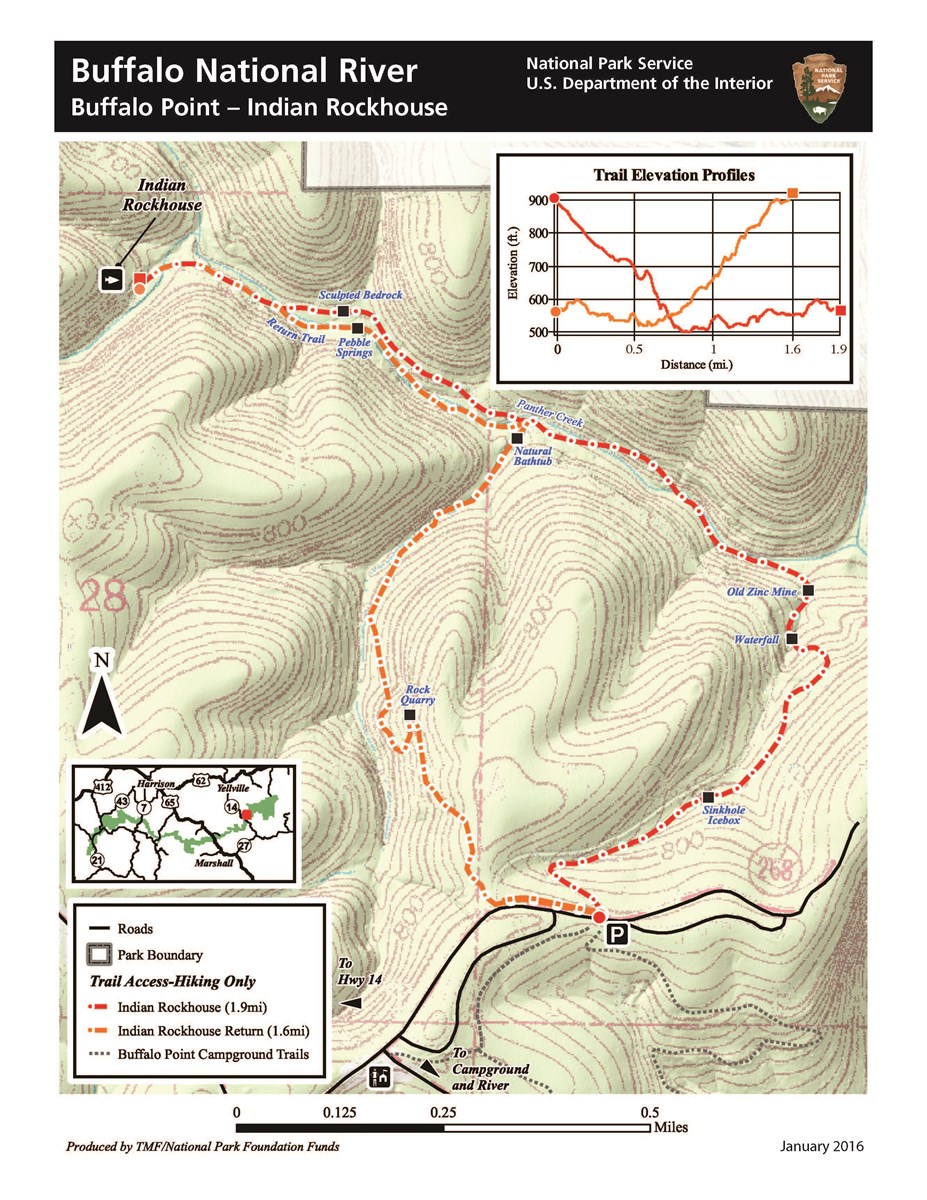 Last updated: April 24, 2021