Thing to Do
Hike the Cruiser Lake Trail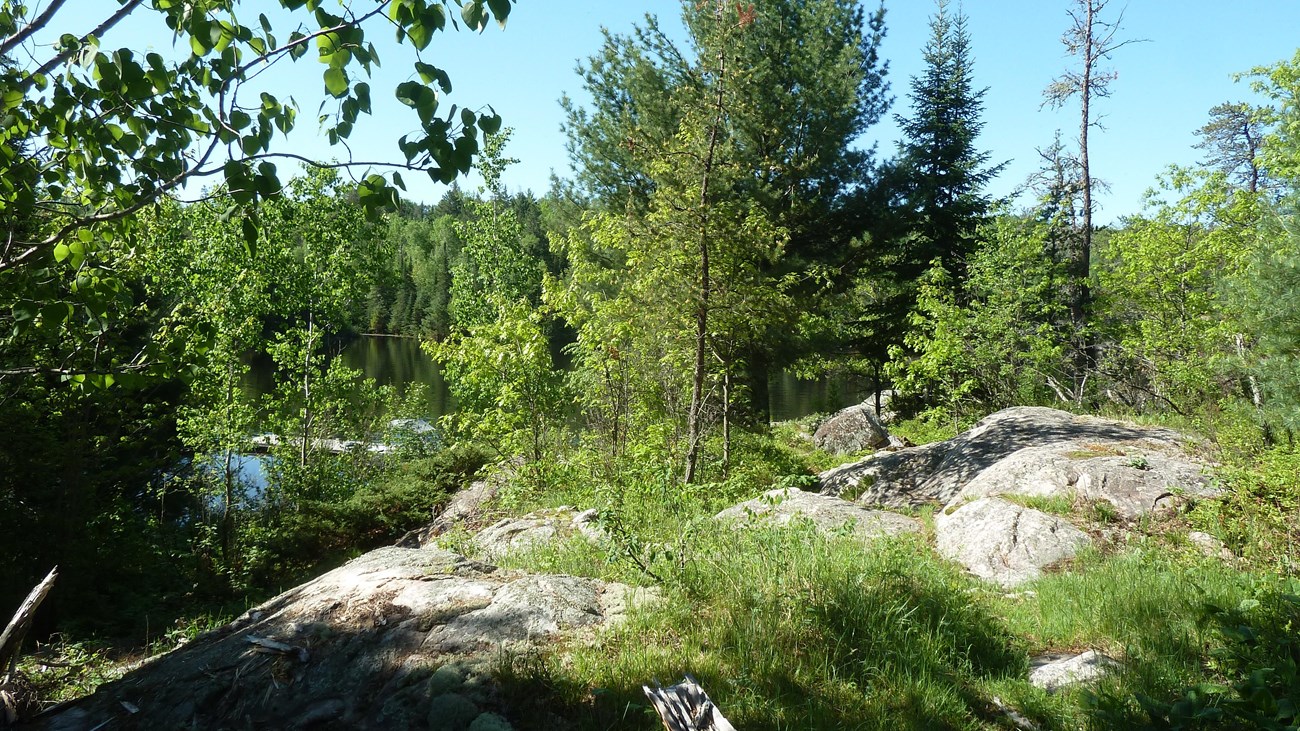 All backcountry trailheads are only accessible by boat.

This rugged trail crosses over the peninsula, up rocky cliffs and down into remote wetland areas. See parts of the park many people do not visit. Start your hike either at Anderson Bay on the Rainy Lake side or Lost Bay on the Kabetogama side. Reserve a backcountry campsite to turn this into a multi-day trip. Hiking this trail increases your chances of spotting a moose or hearing the howl of a wolf.

Difficulty: Strenuous
Hiking Distance: 8.0 mile (12.9 km) one way trip. Other nearby trails can be added on.
Restrooms: Vault toilets are available at both trailheads
This is to hike the trail one way.
Activity
Backcountry Hiking
Pets are not allowed on trails at Voyageurs national Park to prevent the possible transmission of diseases to the wolf population.
No fee is required to hike the trail, however there is a fee to reserve a campsite for multi-day trips.
Location
On the Kabetogama peninsula
The north end of the trail begins in Anderson Bay on Rainy Lake. A dock is available for boats.

The south end of the trail starts at the eastern end of Lost Bay on Kabetogama Lake. A dock is available for boats.
Reservations are required for overnight camping or using canoes available at some lakes. Go to recreaion.gov to make reservations.
Season
Spring, Summer, Fall
Time of Day
Day, Dawn, Dusk
Accessibility Information
This strenuous dirt trail has many steep climbs and descents. Rocks and roots are common on this narrow trail. Occasional downed trees may be encountered. Include travel time to and from the trailhead when planning to hike this trail.
Last updated: October 29, 2021