Thing to Do
Hike the Buffalo River Trail - Woolum to Tyler Bend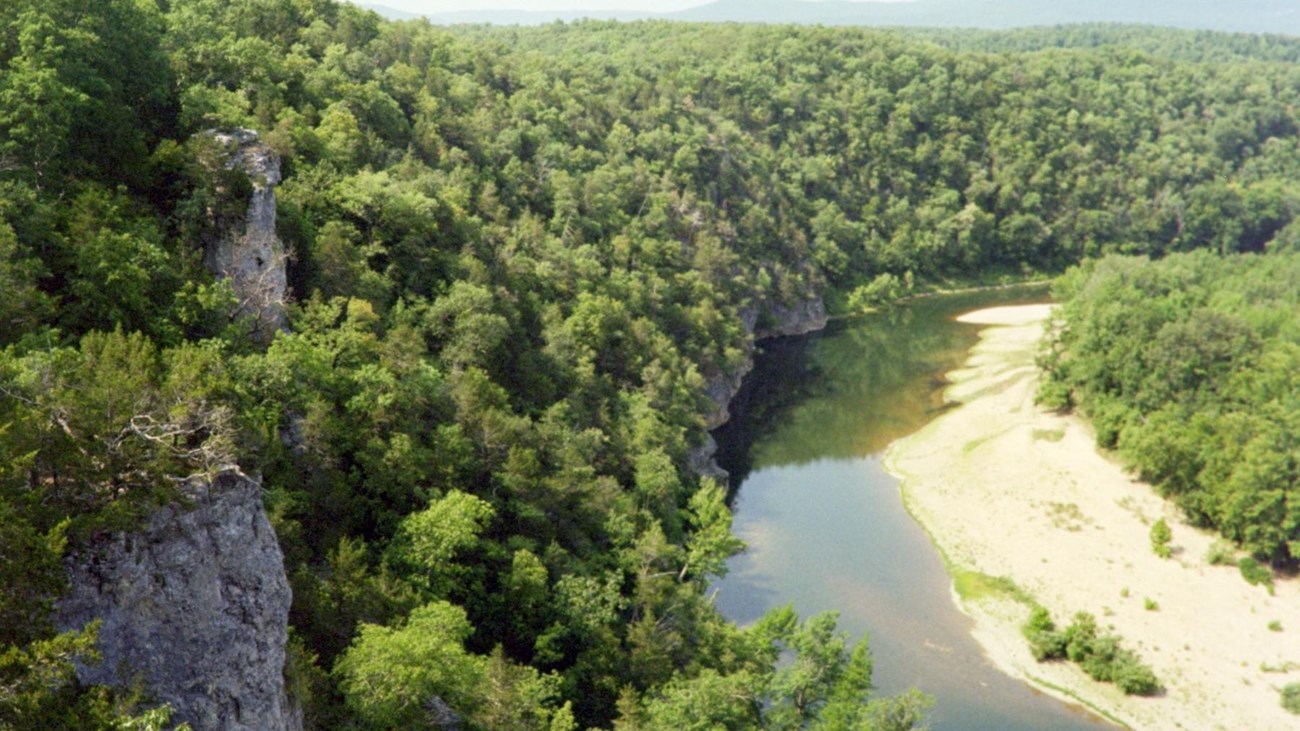 The Buffalo River Trail follows along the south side of the river from Woolum to Tyler Bend for a little more than 11 miles. The trail is moderate with gradual inclines and a few steep switchbacks. You will be rewarded with great views of the river from Dave Manes, Whisenant, and Peter Cave Bluffs. If river levels are low, you will not have any water in side drainages so you will need to pack in enough water for your hike.
Distance (one way): 11.4 miles
Duration (one way): At least one full day, two days recommended.
Elevation Change: 550 feet
This trail is for both hiking and horseback riding.
Entrance fees may apply, see Fees & Passes information.
Location
Buffalo River Trail, Woolum Trailhead
The Buffalo River Trail is on the south side of the river. The Woolum access and campground is on the north side of the river. River levels should be checked before planning this hike.
Hiking is most popular in fall, winter and spring when ticks are less abundant.

The climate of the Buffalo River basin is characterized by long, hot summers and relatively short, mild winters. Temperature records in the area have a low of -130 F to a high of 1070 F. Rainfall averages 46 inches annually. The greatest amounts of precipitation occur in winter and spring, with average winter snowfall of 12 inches. Dryer months are July through October. Both moderately intense local storms and storms with heavier rainfall can last several days. Larger storms are more likely to occur in spring; however, they can occur any time during the year.
Trail is narrow and rocky in places and follows along high cliffs so hiking after dark is not recommended. Overnight camping is permitted.
Accessibility Information
Trail is narrow and rocky in places and follows along high cliffs. This is not an ADA compliant trail.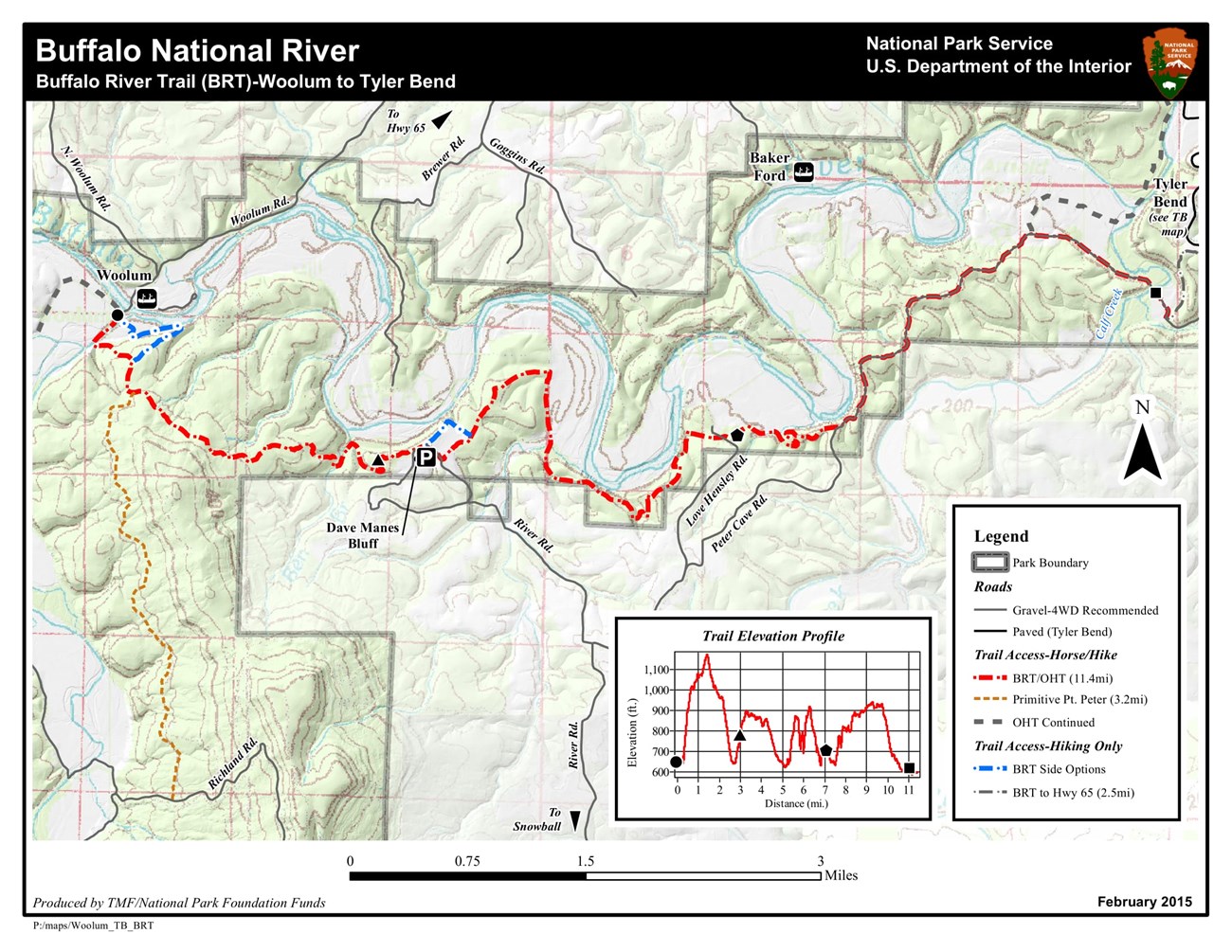 Last updated: November 12, 2020