Thing to Do
Hike Ryan Mountain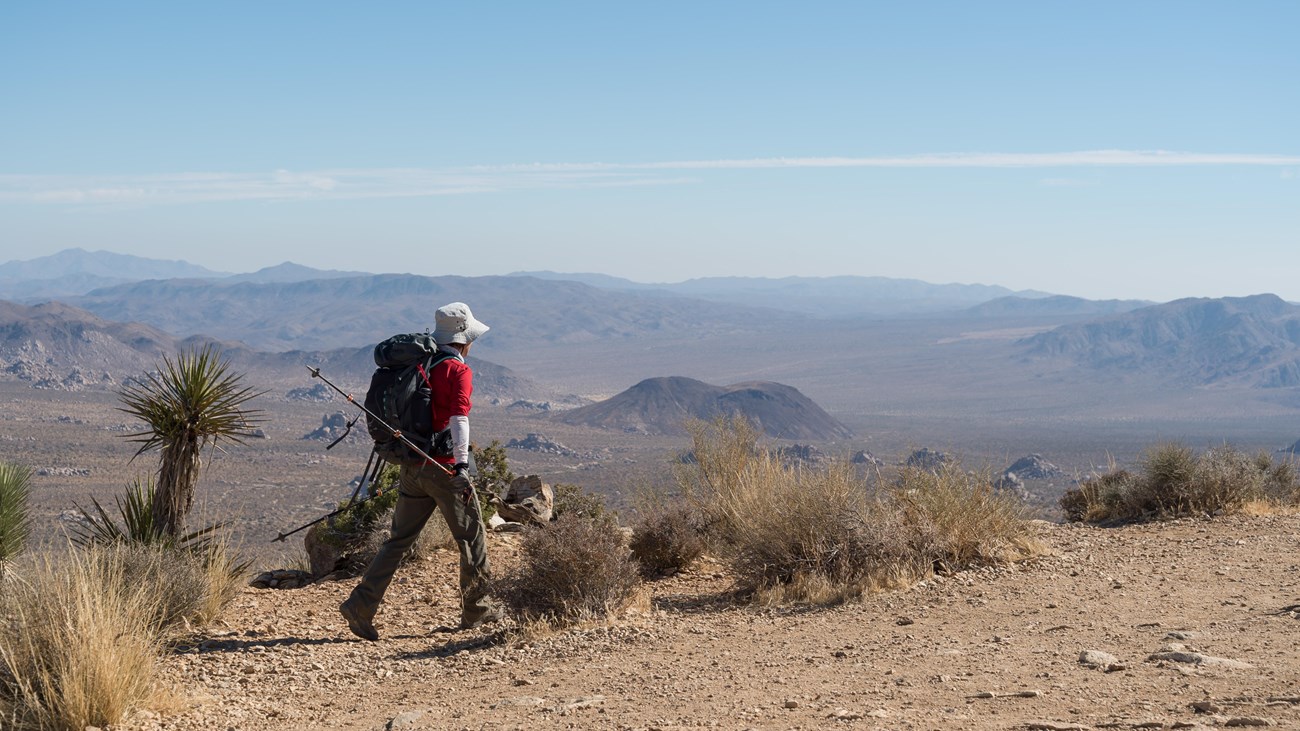 Ryan Mountain is a difficult three mile out and back hike with 1,050 feet of elevation in the central part of Joshua Tree National Park. The first section of the trail is relatively flat, but quickly gains in elevation up the mountain. This is one of the most popular hikes as it provides sweeping panoramic views of the park. 

The trailhead for Ryan Mountain is located along Park Boulevard between Ryan Campground and Sheep Pass Campground. There is a secondary trailhead for campers at Sheep Pass Campground, but there is no parking available at Sheep Pass for non-campers. 
Entrance fees may apply, see Fees & Passes information.
Time of Day
Day, Dawn, Dusk
Accessibility Information
This hike is on a rough dirt and rock trail with many steps and steep sections. 

Pets are not allowed on this trail, but service animals are welcome. Service animals must remain on a 6-foot (1.8 meter) leash at all times.
Last updated: June 28, 2021