Thing to Do
Hike Lost Palms Oasis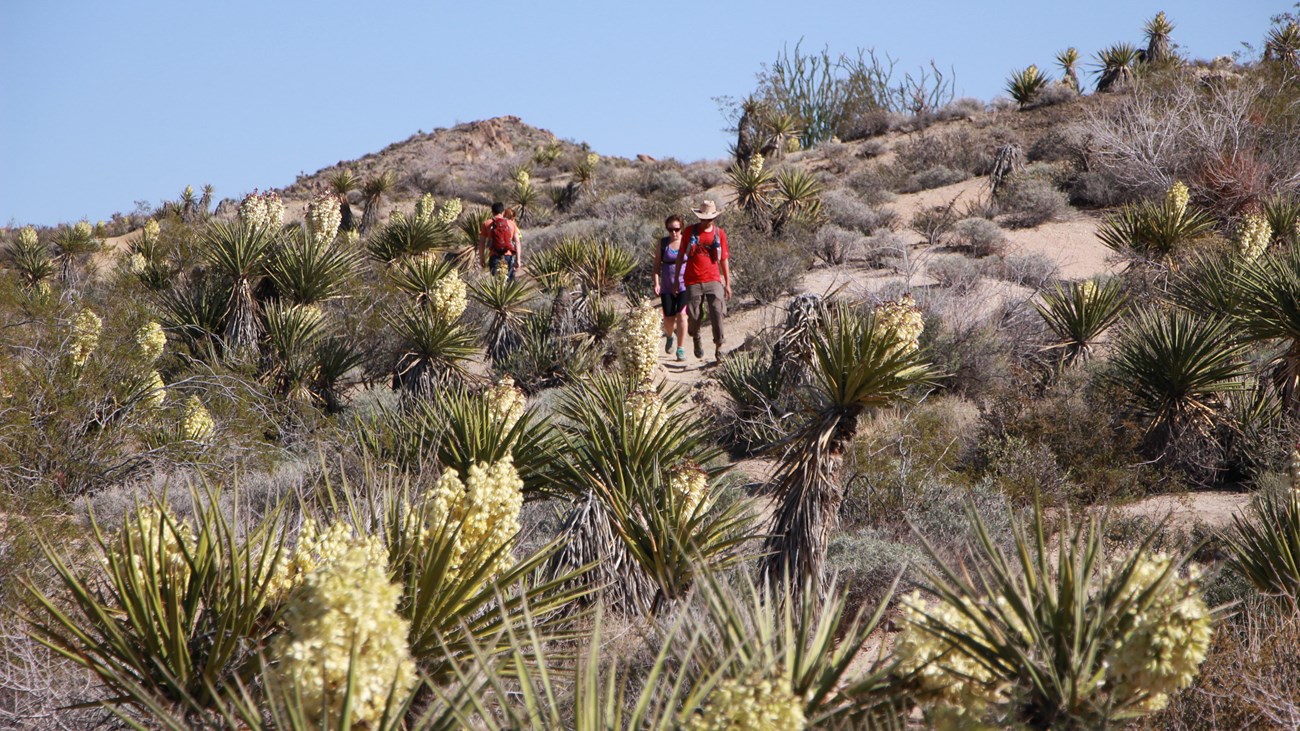 The Lost Palms Oasis Trail is a difficult 7.5 mile out and back hike with 500 feet of elevation. Starting from Cottonwood Spring, most of this hike is on rolling hills through the desert before climbing down into the Lost Palms Canyon to reach the oasis. This last section of the trail to reach the oasis gets rocky and is a strenuous climb to get back out. Hikers that make it to the oasis are rewarded with a unique desert oasis full of fan palms and a high number of desert plants that can attract an array of wildlife.

This hike can be combined with Mastodon Peak for a longer hike.
Entrance fees may apply, see Fees & Passes information.
Time of Day
Day, Dawn, Dusk
Accessibility Information
This trail is a mix of dirt, sand, and rock. Most of the trail is rolling hills, but at the end to enter the canyon it becomes steep with rocky steps and can require some scrambling over rock to reach the oasis.

Pets are not allowed on this trail, but service animals are welcome. Service animals must remain on a 6-foot (1.8 meter) leash at all times.
Last updated: June 2, 2021