Thing to Do
Echo Canyon Loop Trail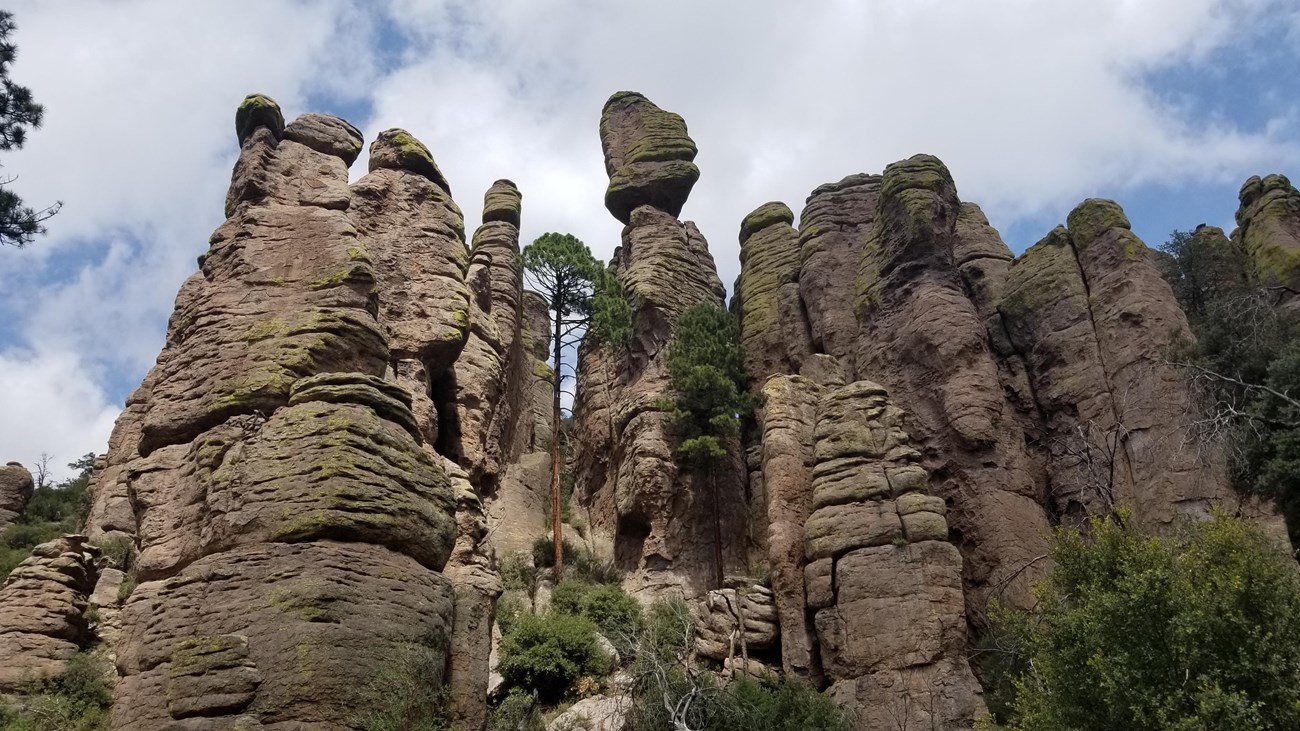 This loop consists of Echo Canyon, Hailstone, and Ed Riggs Trails. Most people prefer to hike the loop counter-clockwise since walking up the Ed Riggs Trail is less strenuous than the Echo Canyon Trail. The route winds through spectacular rock formations including the Grottoes and Wallstreet to the densely wooded Echo Park. Hailstone Trail is fairly level, and due to its southern exposure, hotter and dryer. Expect to see more desert plants: yuccas, agaves, prickly pear and hedgehog cactus. Ed Riggs Trail takes you back to the trailhead among large pine trees. Plan at least 2 hours for this hike.
Entrance fees may apply, see Fees & Passes information.
Accessibility Information
This is a moderate trail with a 500 foot elevation gain and loss. The Echo Canyon trail is steep and it is recommended to hike this trail counter clockwise. Pets are not allowed on this trail.
Last updated: April 10, 2021