THING TO DO
Watch the Sunset from Desert View Trail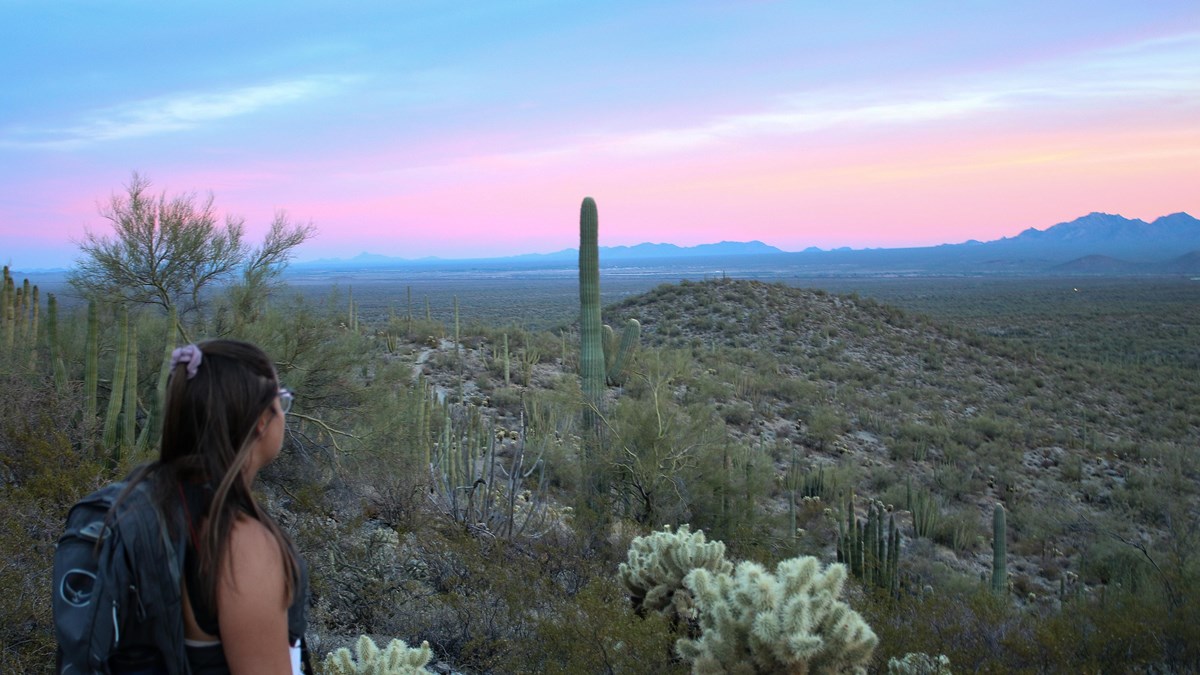 Searching for that quintessential desert sunset? The Desert View trail has your back! This short, 1.2 mile (1.9 kilometer) easy to moderate trail can be reached from Twin Peaks Campground and loops around striking stands of organ pipe cacti. Desert View Trail offers great views for sunrise or sunset.  
Start your hike about half an hour before sunset so you can reach the highest point of the trail - on the western side of the loop - just as the sun is starting to set. Sit on one of the benches and watch as the desert bajadas below are painted pink and gold. While watching the sun dive into the horizon, make sure to glance back at the Ajo Mountains and watch them develop into shades of pink and red.
As you complete the loop on your hike out, be cautious where you put your feet.
Watch out for rattlesnakes and cholla balls
. Listen for the hooting of the great horned owl, and look upwards as the first stars start to make their appearance.   
Distance: 1.2 mile (1.9 kilometer) loop
Difficulty: Easy to moderate
Fee included in general park entry fee. 
Location
Desert View Trailhead
The trailhead is located in the Twin Peaks group campground. You may park in the group campground parking lot, but please do not park inside the group sites. 

The group campground is north of the main Twin Peaks Campground. Access the group campground by driving to Twin Peaks Campground, pass the fee kiosk and continue straight where you will see a sign indicating "Group Campground."  
While Desert View trail can be experienced all year round, please be aware that summer and fall temperatures can reach upwards of 110 degrees Fahrenheit. Please plan your activities accordingly and practice desert safety.  
Best time to hike the Desert View trail is at sunset or sunrise, but this trail can be enjoyed at all times of day. 
Accessibility Information
Trail terrain is uneven, rocky and steep in some sections. Hikers of many different abilities have hiked this route in the past. If you are curious about accessibility for your needs please 
contact the park.
While pets are not allowed on this trail, service animals are allowed. 
Last updated: May 2, 2021