Thing to Do
Hike Cholla Cactus Garden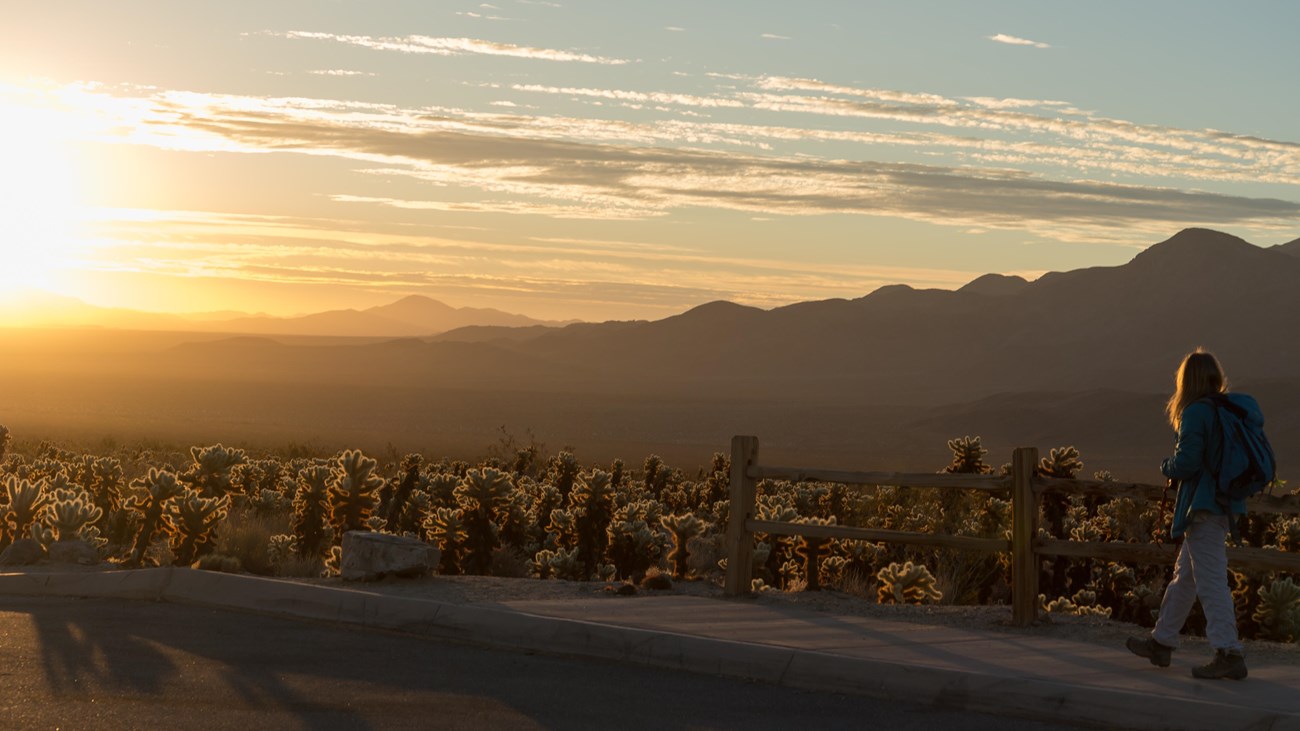 Cholla Cactus Garden is an easy quarter mile walk with minimal elevation gain along Pinto Basin Road. This walk meanders through a dense patch of teddy bear cholla on the edge of the Pinto Basin and provides views of the basin and surrounding mountains. Even though this is a short and easy hike, it is strongly recommended to wear closed shoes for protection from the cholla.

This trail has no shade and no cell service. Summer hikers should start this trail before 10 am and bring plenty of water. Always check the weather forecast before heading into the park and consider changing plans if the weather conditions are too extreme. Before hiking, tell a safety buddy where you are going and when you plan on leaving the park. 
Entrance fees may apply, see Fees & Passes information.
Time of Day
Day, Dawn, Dusk
Accessibility Information
This is a dirt trail that is mostly flat with occasional mild inclines.
 
Pets are not allowed on this trail, but service animals are welcome. Service animals must remain on a 6-foot (1.8 meter) leash at all times.
Last updated: July 6, 2021