Thing to Do
Harmony Borax Works Self Guided Walk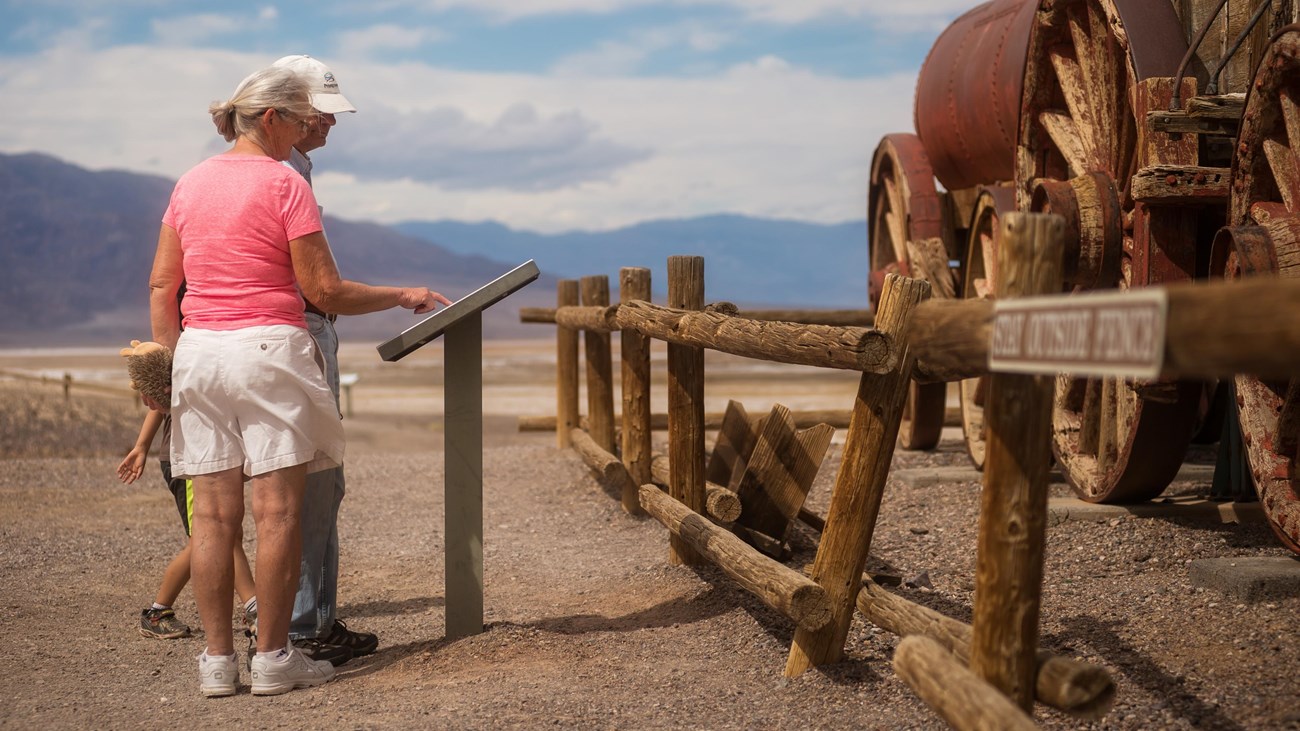 Harmony Borax Works was instrumental in drawing people to Death Valley in the late 1800s and in the subsequent popularity of the Furnace Creek area. The 1/4 mi (0.4 km) paved walking path at this site takes visitors back in time by exploring the ruins of the plant and associated townsite and an original twenty mule team wagon. 

HIKING NOT ADVISED AFTER 10AM IN THE SUMMER

Round Trip Length: 0.4 mi (0.6km) 
Difficulty: Easy
Elevation Gain: 50 ft (0.8km)
Trail Type: paved, ADA accessible
Closest Restroom: No restrooms. Furnace Creek Visitor Center 1 mile (1.6km) east.
Activity
Self-Guided Tours - Walking
Harmony Borax Works has a 1/4 mile paved path through the ruins of the site. There are interpretive signs along the trail which provide information about the area's history. 
Included with entrance fee or acceptable National Park pass. Please display your pass in the vehicle's windshield.
Season
Winter, Spring, Fall
The 1/4 mile walk is not recommended during extreme temperatures, especially after 10AM in the summer. Harmony Borax Works area can viewed from afar from the parking lot.
This site is great to enjoy during the day and is also a popular spot for night sky viewing. 
Accessibility Information
Harmony Borax works interpretive trail is a 1/4 mile paved pathway that gains slightly in elevation as it leaves the parking lot. Areas of the pavement are cracked/crumbling, so watch your footing. The historic wagon and structures can be viewed from a distance from the parking lot. 
Last updated: June 4, 2023