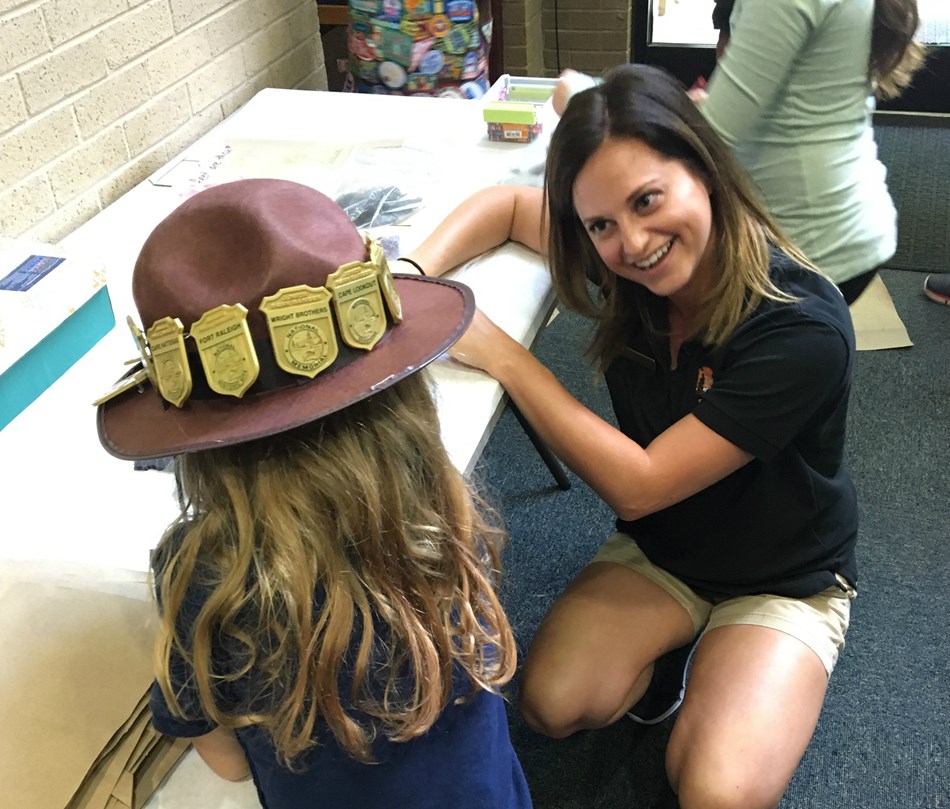 Junior Ranger is a National Park Service wide program that allows your children to connect with each national park on a deeper level and experience the history and nature that is preserved for their future generations.
The Guilford Courthouse Junior Ranger Program involves a tour of a portion of the battlefield and the entire Battlefield Visitors Center. One booklet is split into two age groups. Children will have the chance to read the exhibits, complete maps, listen to music, and learn about the monuments.
Pick up your free activity book at the Battlefield Visitors Center, and once the activity is completed, return it to a park ranger to get your badge!