Thing to Do
Go sledding on Sphunge Island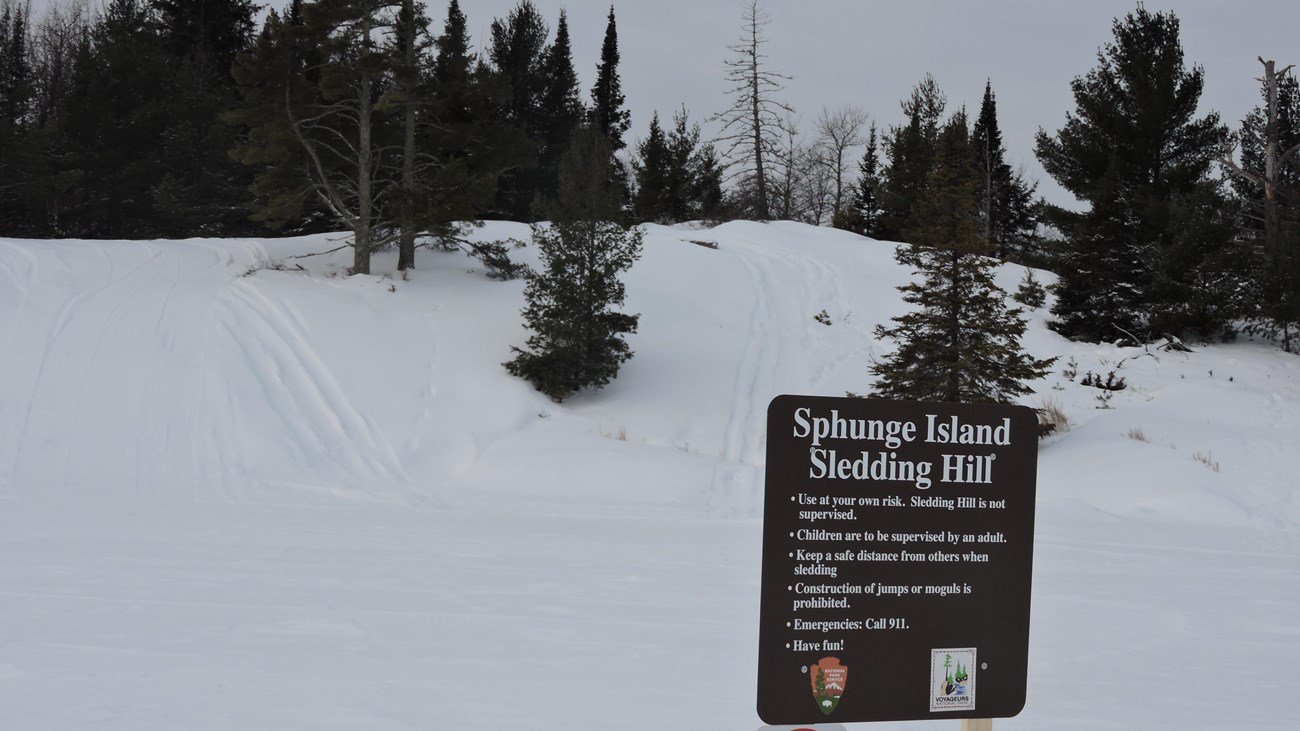 Kabetogama Lake has it's own groomed sledding hill located on Sphunge Island!
This sledding venue provides vehicle parking off of the Kab-Ash Ice Road. There is a small hill for younger children and a larger, steeper hill for the more adventurous.
To enjoy the Sphunge Island Sledding Hill, access the Kabetogama Lake Ice Road from the Kabetogama Lake Visitor Center Boat Launch. Then drive the Sphunge Island Loop around the north side of the island to the parking area. The sledding hill is open while snow and
ice road conditions
allow.
Grab your friends, a couple of sleds, some warm winter gear, and have some downhill fun at the Sphunge Island Sledding Hill.
Pets Allowed
Yes with Restrictions
Entrance fees may apply, see Fees & Passes information.
Accessibility Information
Sphunge Island Sledding Hill is can be reached by following the Kabetogama Lake Ice Road by vehicle. 
Last updated: October 28, 2021