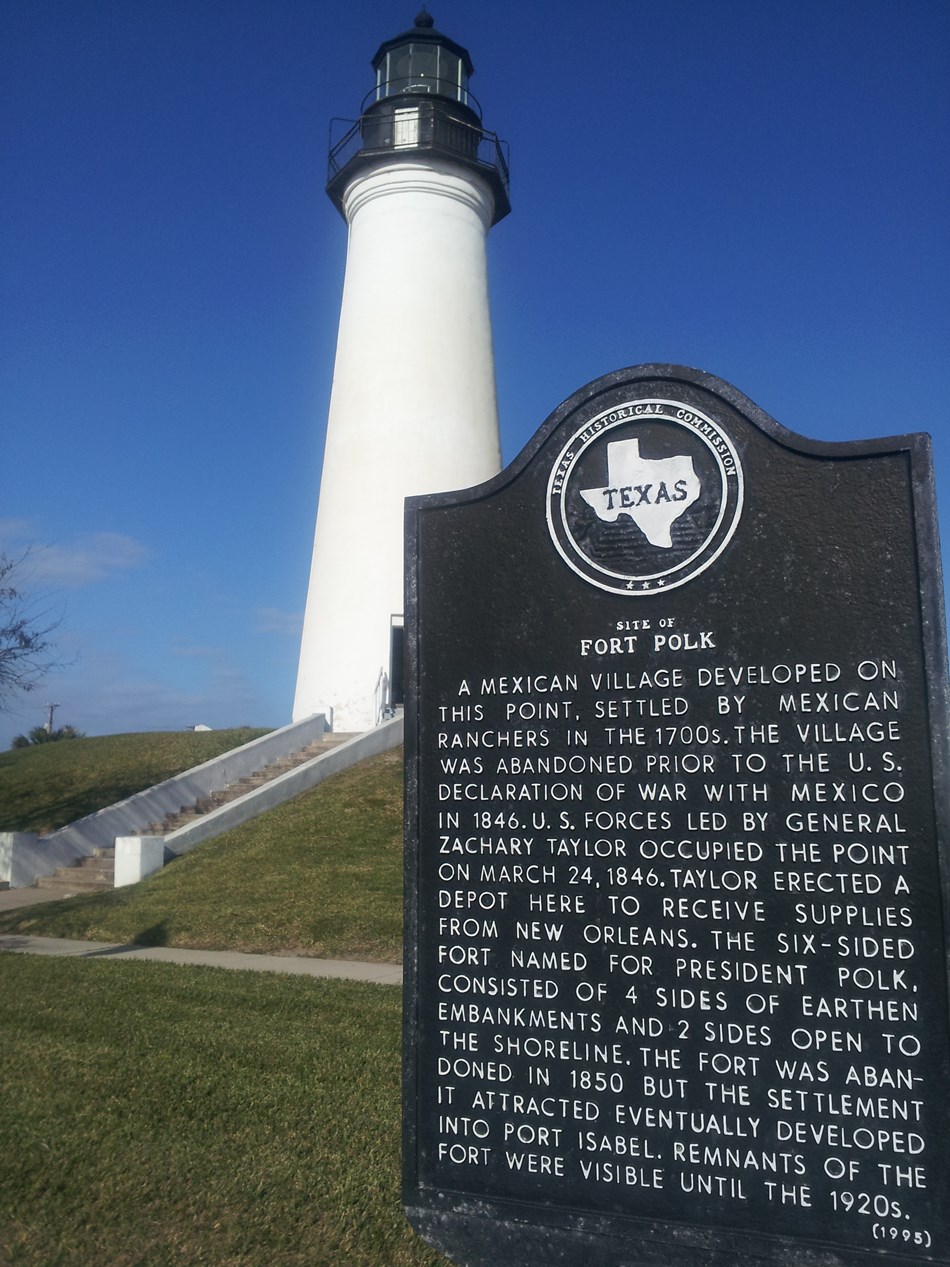 When the U.S. army arrived in the Rio Grande delta in March 1846, General Taylor's first stop was to establish a base, Fort Polk, to receive reinforcements and supplies. He selected the Mexican settlement known as El Frontón de Santa Isabel or Point Isabel.
Point Isabel and Fort Polk played a significant role in the start of war between the United States and Mexico. After U.S. troops occupied Matamoros on May 18, Point Isabel and Fort Polk declined in military importance. In reality, the post had never been anything more than a series of trenches, mounds of earth and piles of brush, fence posts, and overturned wagons.
In 1852 a lighthouse was constructed on the grounds of the old base. Today, visitors can walk the grounds of the lighthouse and climb the stairs to the observation deck 50 feet above the ground. Nearby visitors will also find the Port Isabel Historical Museum and the Treasures of the Gulf Museum.
Please contact the
Museums of Port Isabel
for information about hours and admission to the lighthouse and museums.