THING TO DO
Explore the White House Visitor Center

The White House Visitor Center, located at 1450 Pennsylvania Ave. NW, offers visitors a window into the president's iconic home. The visitor center is open from 7:30 a.m. until 4:00 p.m. daily (except January 1, Thanksgiving, and December 25). Admission is free.

Visitors can explore an interactive touchscreen tour of the White House, view over 90 artifacts from the White House collection, shop at the White House Historical Association retail store, and view the 14 minute film, "White House: Reflections From Within." Visit the information desk to inquire about special ranger programs and events at President's Park.

The exhibit areas feature approximately 100 historical artifacts, interpretive panels, looping videos of photos and archival footage, and interactive elements for visitors of all ages.
 
There are many exhibits to explore, plus a 14-minute film. To fully experience all the museum has to offer, plan to spend about two hours.
Service animals are permitted.
Entrance fees may apply, see Fees & Passes information.
Location
1450 Pennsylvania Ave NW Washington, DC
The White House Visitor Center is located at 1450 Pennsylvania Avenue NW. President's Park boundaries are between 17th and 15th Streets NW on the west and east and between H Street NW and Constitution Avenue NW on the north and south. If you are taking a White House tour, please line up at 15th and Hamilton Streets NW.
We strongly encourage the use of public transportation as nearby parking is very limited.
Metro
The closest Metrorail stations to the White House are Federal Triangle (blue, orange, and silver lines) and Metro Center (red, blue, orange, and silver lines). From Metro Center, head south on 13th St NW toward F St NW. Turn right onto Pennsylvania Ave NW and the Visitor Center will be on the left.
 The visitor center is open from 7:30 a.m. until 4:00 p.m. daily (except January 1, Thanksgiving, and December 25).
Accessibility Information
All new interactive and tactile exhibits offer visitors a greater chance to find their connection to the President's House. For example, visitors will be able to touch tactile maps, pieces of stone used to construct the White House, and replicas of significant objects like the North Portico door knob . Visitors with vision or hearing impairments may request equipment at the Information Desk to experience the comprehensive audio tour for the museum's exhibits and interactive elements (all film and audio components are open-captioned).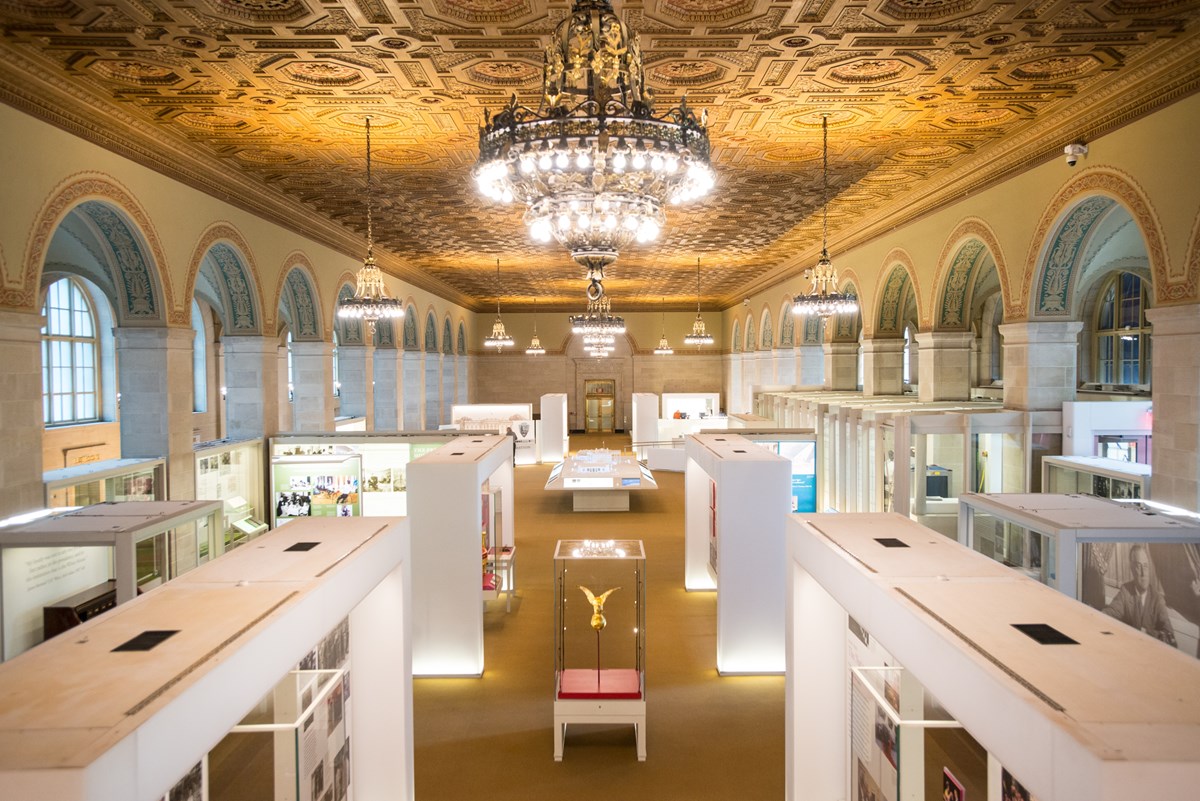 Last updated: April 25, 2017