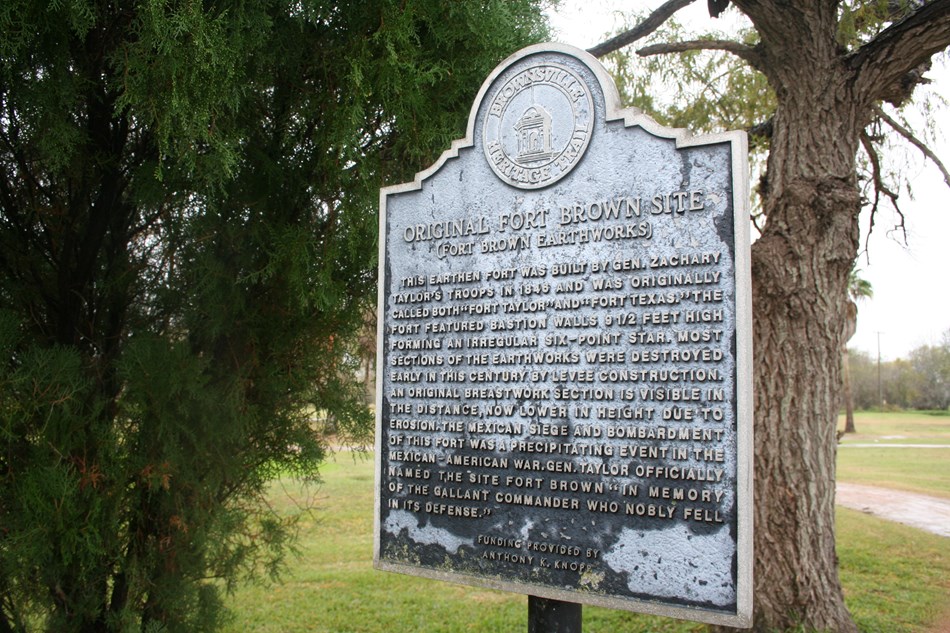 Visit the site of the earthen fortification that became known as Fort Brown. U.S. troops constructed the fort in the spring of 1846 to serve as their main base on the Rio Grande.
When war erupted between the U.S. and Mexico, the fort became a primary target for Mexican forces.
The fort withstood a six-day siege by the Mexican Army sustaining only two casualties.
One of them, Major Jacob Brown was honored when the fortification was named in his honor. On May 17, 1846, General Zachary Taylor issued an order officially naming the site Fort Brown. The town that eventually grew up in turn took its name from the fort—Brownsville.
While visiting this site you can see historical markers and even what is left of one of the fort's bastions. The nearby campus of UTRGV is home to several post-Mexican War buildings.
Park Ranger programs are available at Fort Brown from December through March. These programs are by reservation only.
Contact the park
for more info and to reserve a program. In addition, the
Brownsville Historcial Association
provides guided tours of the site on a seasonal basis. Contact the BHA for more info.