Thing to Do
Drive Park Boulevard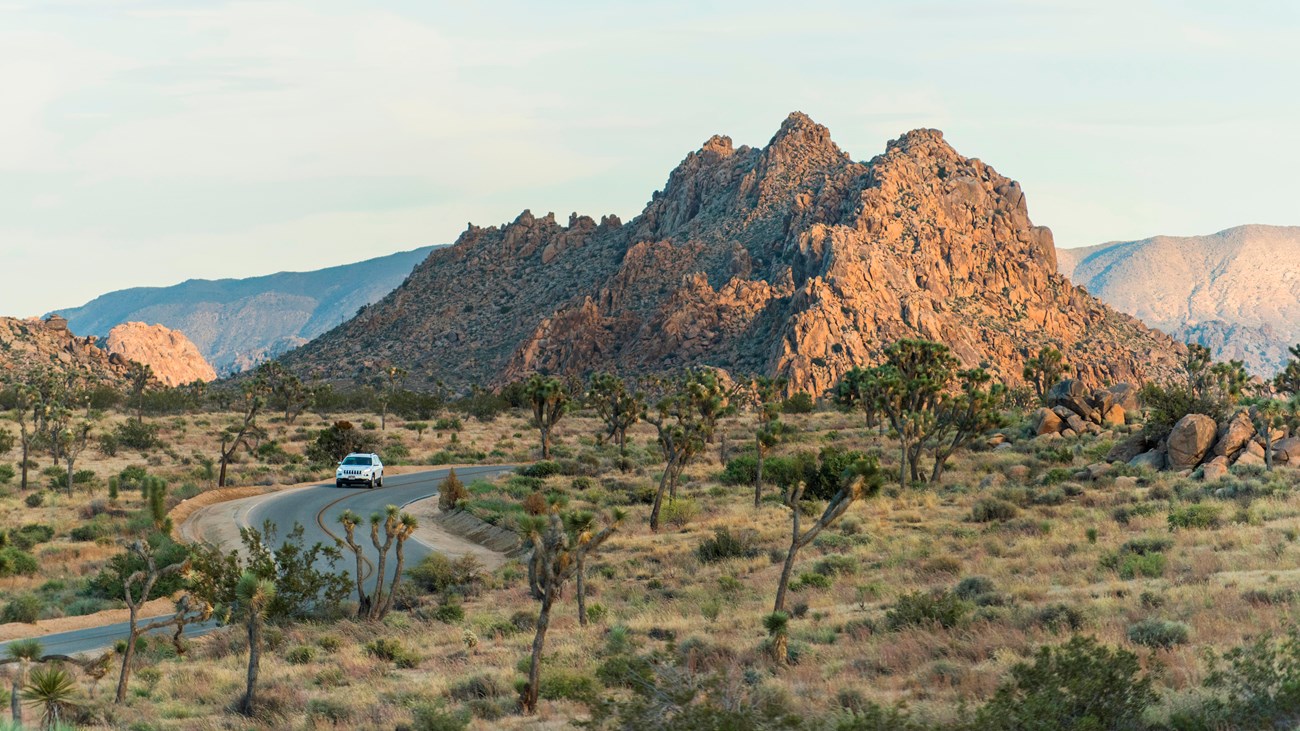 Driving Park Boulevard can be a great way to see a lot of Joshua Tree National Park in a couple of hours. This drive can be combined with shorts side stops and hikes along the way for longer trips. Park Boulevard will take you by many highlights, rock formations, and Joshua tree groves. Some of the top highlights along Park Boulevard include Hidden Valley, Cap Rock, Ryan Mountain, and Skull Rock. Short detours can also add stops at Keys View and Barker Dam. This basic loop can be done entering from either the north entrance (near Twentynine Palms) or west entrance (near the town of Joshua Tree) and exiting from the other so that the trip both starts and ends from Highway 62 on the north side of the park. To make the drive longer, Park Boulevard can be combined with Pinto Basin Road, entering from either the west entrance or south entrance and exiting from the other. This option will add more of the lower elevation Colorado Desert side to the drive and include the Cholla Cactus Garden and Cottonwood Spring.
The time can vary greatly based on the exact route how much you would like to stop, look around, and hike.
Entrance fees may apply, see Fees & Passes information.
Time of Day
Day, Dawn, Dusk
Accessibility Information
Accessibility can vary greatly depending on where you would like to stop. The Oasis of Mara and Lower Keys View Overlook are two popular sites that are suitable for all types of wheelchairs. Learn more about planning a trip with physical mobility in mind, or talk to a ranger at a visitor center or entrance station for information on specific locations.

Service animals are allowed but must be kept on a leash and all human food and waste rules apply to service animals as well. Learn more about service animals.

Pets and emotional support animals are not allowed on trails. 
Last updated: August 16, 2023